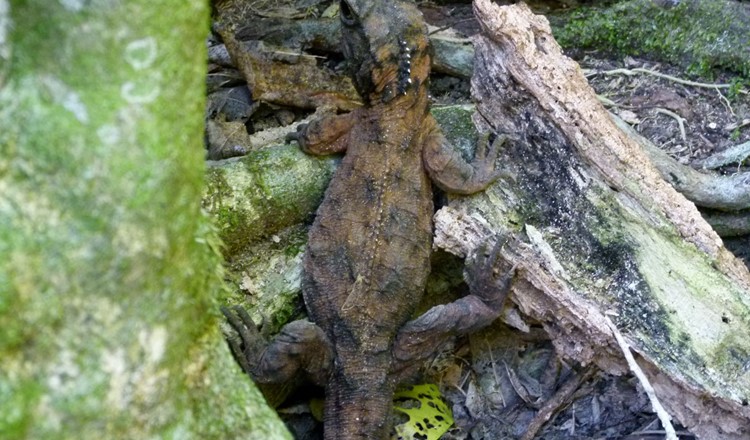 September 2020 Newsletter
There were 2 water taxi trips to Motuihe during September with 18 adult volunteers which included 11 trips by our leaders group. 

50th Newsletter under current format!
The editor would like to thank the many volunteers who have contributed to the newsletter since the first edition in October 2014. The newsletters are not only a major communication tool for the Motuihe project but they also form an archive for all the activities that happen on our tiny island. 

The next volunteer days are: 
Mid week
Simon Sheen is hoping to get some mid week trips away using the charter vessel Dreamweaver. 
Friday 9 October
Wednesday 28 October
Wednesday 18 November
If you are interested please contact Simon on volunteermoutihe@gmail.com
Sunday water taxi trips
We are hoping to run some taxi trips out to Motuihe over the summer to keep the weeds under control and the nursery in good condition. No details as yet. 

20 years celebration dinner
The Motuihe 20 years celebration  dinner on 16 October promises to be a great evening and numbers are close to capacity. If you have reserved a place, please make sure you pay by 7 October.  Contact: motuihe20years@gmail.com

Planting in 2020
What a year we are experiencing in 2020. We will not forget it! For the 20 years the Motuihe Project has been in existence, this is the first year that not one tree has been planted. Firstly it was the Covid19 shutdown and then it was the Heritage New Zealand ban on planting while an archeological survey was carried out. The survey resulted in a positive for the project, however a future planting plan had to be produced. This was done in a very timely manner, and our leaders group will now undertake training on how to identify archeological sites and what to do if one is found. We are confident that we will be back planting in 2021. 

House and Wharf
There have been many meetings and discussions about these two issues but the bottom line is that they are both closed for at least the rest of this year. 

Fluttering shearwater project success
Last year we reported the first fluttering shearwater to fledge on Motuihe for 100 years. This year, on inspection of the nesting boxes, most had a bird and eggs present. This is a fantastic achievement by the group who have worked hard to install the sound system that calls the birds and the building and placing of the nesting boxes. 


Fluttering shearwater with egg in a nesting box. Photo by Jackie Rutherford.

Penguin on nest photo by Edin Whitehead of the Northern Seabird Trust.

The Northern Seabird Trust Survey
The Northern Seabird Trust did a survey of Motuihe on 6/7 September 2020
They found the island to be very active in terms of seabirds. Their highlights were:
One fluttering shearwater captured and banded at the speaker site. The bird contained an egg and was ready to lay.

 Five fluttering shearwater nest boxes with signs of activity and at least three birds observed on the trail camera.

Eight active penguin burrows located, one with two small chicks and one with two eggs
Nesting penguin taken by Edin Whitehead of the Northern Seabird Trust.
Heritage update
I recently received from the National Library, a complete list of the civilian internees on Motuihe during WWI. To view the list click here.
https://www.motuihe.org.nz/media/5189/total-list-of-internees.pdf
TRIP REPORTS
Water Taxi trip Sunday 6 September
A fine day for the band of 9 masked-up team leaders heading out to Motuihe after the 2nd Covid lockdown.  
Final sign off for planting for the 2020 season hasn't been received as yet however the team had plenty of jobs lined up.
Jill, Stuart, Wes and Lois sprayed a very weedy Tieke track. Well overdue however weather and lockdowns have held this job up.
Julie and Jackie checked over the kiwi monitoring cameras replacing batteries and SD cards. A very excited team came back to the nursery after sighting a single juvenile lancewood.  
Phil, Jocelyn and Jacqui worked around the nursery with weeding plants that would have normally been planted this season and preparing new seed trays.
Great things are happening with the island's biodiversity with Pateke sighted in the clay dam above the woodshed, lancewood seedling, shearwaters laying eggs, spotless crake sightings on Jackie's camera.  After a challenging 12 months, it is heartening to see the island providing us with its own good news.
Beach departure was a wet ending to the day but a satisfied team headed home after another productive day.
Lois Badham
Water Taxi trip Sunday 20 September
An interesting trip because of the range of tasks undertaken. Nine dotterel chick shelters were deployed on Ohinerau Beach to protect the chicks from black back gulls and pukekos. The shelters had been built by Brian Alexander and he helped to distribute them along the beach with his daughter Helen. The design has been developed and tested by the team at Tawharanui and found to be very successful in helping to improve the survival rate of dotterel chicks. 
Also on the island were a group of Motuihe supporters. Matt Ewen  (they came in his boat), Max Smitheram, Michele Corso and Mark Spooner (a Motuihe Trust board member). They were looking at the strategic issues facing the Motuihe Project. The experienced volunteers showed them around and pointed out the difficulties of running a restoration project on an island with very difficult access. 
Also of course there was a solid amount of weeding done, nursery tidy up carried out and camera batteries and cards changed. An exciting departure from a choppy Ocean Beach completed a productive and happy day. 
Fiona Alexander
Brian and Helen Alexander on Ohinerau beach with one of the dotterel chick shelters

It is always exciting to see evidence of the bush naturally recovering like this juvenile lancewood. 

The group of Motuihe supporters arriving at wharf beach in a rather crowded inflatable!