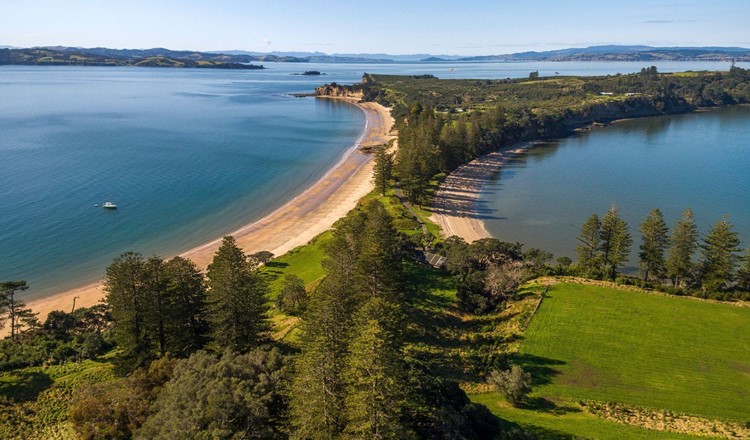 About Us
Motuihe Island / Te Motu-a-Ihenga
An island paradise situated in the Hauraki Gulf, 30 minutes ferry trip from downtown Auckland by fast ferry or a leisurely trip of 1hr 15 minutes by Red Boats. Motuihe Island is now home to native New Zealand flora and fauna such as the little spotted kiwi, saddleback, kakariki, bellbirds, whiteheads, shore skinks, common gecko, duvaucel gecko and tuatara to name a few.
Motuihe Restoration is a conservation project run in partnership between Motuihe Trust and the Department of Conservation (DOC) to transform Motuihe Island into an authentic natural environment of beaches, native forests, wetlands and open spaces together with rare and endangered native birds and insects.
Motuihe Project was established in 2000 by members of the community in conjunction with the DOC. It was inspired by the vision of the island's resident concessionaire, Ronnie Harrison. A community trust was formed and a Restoration Plan devised to drive the restoration of New Zealand's unique flora and fauna to this island. Click here to read an article from Forest and Bird Winter 2022 about a visit to Motuihe.

Learn
Motuihe Island provides diverse opportunities for visitors to take part in a community project involved in ecological restoration. Visitors can experience rare and endangered native species only 30 minutes from Downtown Auckland and they can learn about the island's heritage and role in the story of the Hauraki Gulf.
Since 2000 many of the visitors to Motuihe have contributed to the restoration work and experienced the impressive progress that can be made when hundreds of volunteers work together. Every year, volunteers expand their skills in ecological restoration and their knowledge of native species. As the forest matures and biodiversity increases, there will be increasing opportunities for primary, secondary and tertiary students to engage in experiential learning, independent action and study in support of courses in Science, Biology and Education for Sustainability.
A group of enthusiastic volunteers are currently involved in "Citizen Science" monitoring programmes to provide data on the population dynamics of some of our translocated species.