Midweek Volunteer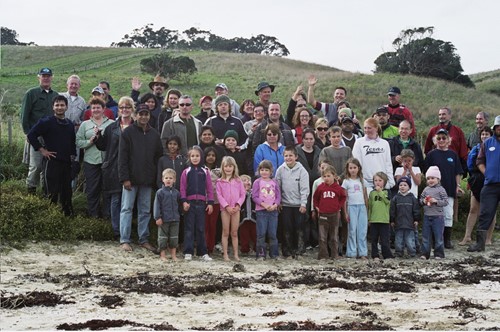 "
 Weekday volunteer trips
Weekday volunteer trips are currently being arranged with the use of the charter vessel Dreamweaver. Please contact Simon Sheen at volunteermotuihe@gmail.com for further information.  Cost $45 per person with the vessel departing Z Pier Westhaven  Marina at 8.40 am and returning to Westhaven approximately 4.15 pm.
Midweek volunteers are welcomed and should contact volunteermotuihe@gmail.com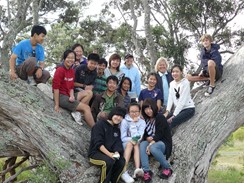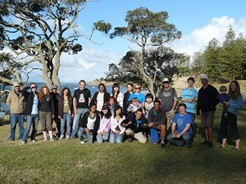 The Trust runs a flexible midweek volunteer programme.  Whether you are a corporate team looking for an excellent 'volunteer day' option or an individual wanting to make a difference, please contact email: volunteermotuihe@gmail.com
Activities are season dependent, with tree planting from autumn to early spring, with the rest of the year including; seed collecting, nursery tasks, weedwork, track clearing, and other relevant jobs.  Along with Trust Leaders we can tailor a day to fit with a wide variety of ages (5-80), fitness levels and experience.  The aim is to enjoy the beautiful island and contribute to its future.
Map of the island:
Health and Safety: Hazards for volunteers link

There will be a briefing on the island. 
First Aid kits available on the tractor and in the woolshed
AED Defribrillator in place at Isthmus Toilet Block for emergency - please follow instructions

Mobile phone:

Work fine on the island…….but no wifi

What is on the island:

No shops, vehicles, people (excluding Doc Ranger) or pests.
440,000 trees planted since 2000
Little Spotted Kiwi, Tieke, Kakariki, Tuatara, Whitehead, Duvaucel Geckos and more...
*Please familiarise yourself and comply with Biosecurity rules ie sealed containers