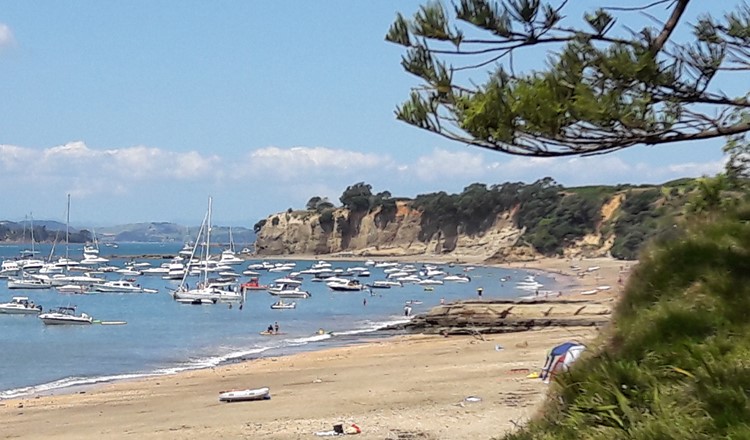 Families
Motuihe Island / Te Motu-a-Ihenga
Motuihe is a wonderful and exciting place for children of all ages, young and older adults. It is only 179 hectares and the sea can be seen from almost everywhere so it is obvious you are on an island. Views back to the city on the west, Maraetai Beach to the south, Coromandel to the east and as far north as Little and Great Barrier Islands on a perfect day.  There are five lovely safe beaches facing different directions so this provides a sheltered beach in most weather. 
Families enjoy walking through the peaceful bush to see and hear the rare birds and on a great day, they may see our geckos or tuatara. There is always the opportunity for fossicking around the rocky foreshore for sea life or fishing off the wharf, beaches or rocky outcrops.  We welcome families to the nursery to help with preparing plants for the restoration project. Children are very good at pricking out seedlings and thoroughly enjoy collecting seeds under the mature bush canopy.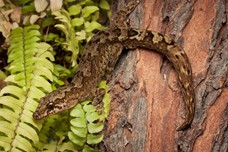 If you are planning on visiting for more than one day, there is a DOC campsite. The campsite has flat mown grass, a water tap and toilets with a changing area. Basic camping is a great way for a family to have an adventure and to get back to nature along with an opportunity to hear or see our Little Spotted Kiwi in the evening. Motuihe is a very popular camping destination with families who return year after year.  Campsite bookings should be arranged through DOC.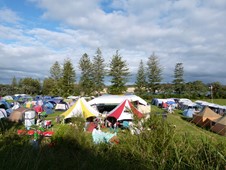 Health & Safety for translocation visitors to Motuihe Island.