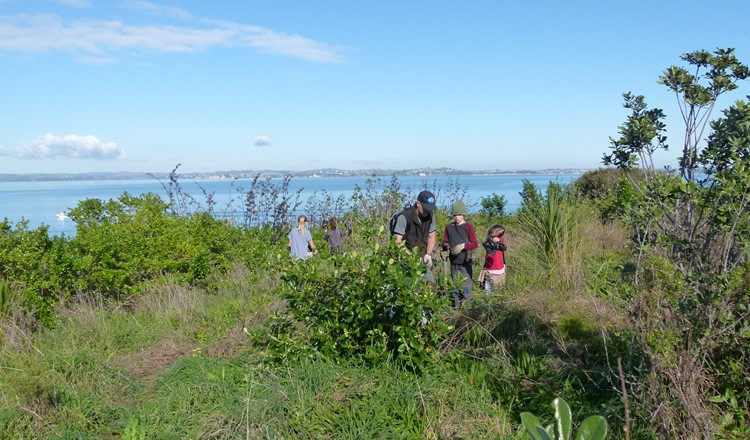 2019 Sunday Trips & Upcoming Events
Motuihe Island / Te Motu-a-Ihenga
Sunday Public Volunteer Day Trips
Please note:  Due to the closure of the Motuihe Wharf by the Department of Conservation (DOC), there are no Sunday volunteer trips planned.   We apologise for any inconvenience.  Updates on wharf access will be inserted here just as soon as we are notified by DOC.
Small weekday volunteer trips of numbers up to 10 may be possible with the use of a beach landing water taxi.  Please contact Simon Sheen at volunteermotuihe@gmail.com for further information. 
Mid Week Volunteer Day Trips  
Weekday bookings through Simon Sheen at Volunteermotuihe@gmail.com. Midweek transport will be with a water taxi unless otherwise advised. Individuals and groups welcome.
 
Training Dates
(Email info@motuihe.org.nz to register)
 
S

urvivors of 'The Rock' Reunion

A reunion is to be held in Auckland 14-16 February 2020 for all those who served in HMNZS Tamaki on Motuihe Island (The Rock). This will be a one-off reunion to bring together those who experienced a unique time in their lives and the history of the RNZN. To have completed your training on that island was a triumph in itself and an experience that will never be forgotten.
The reunion will be open to anyone who served on The Rock, either as a trainee or a member of the Ship's Company. Wives, partners or sweethearts will be welcome to attend.  Click link for more information and registration: https://therockreunion.org/