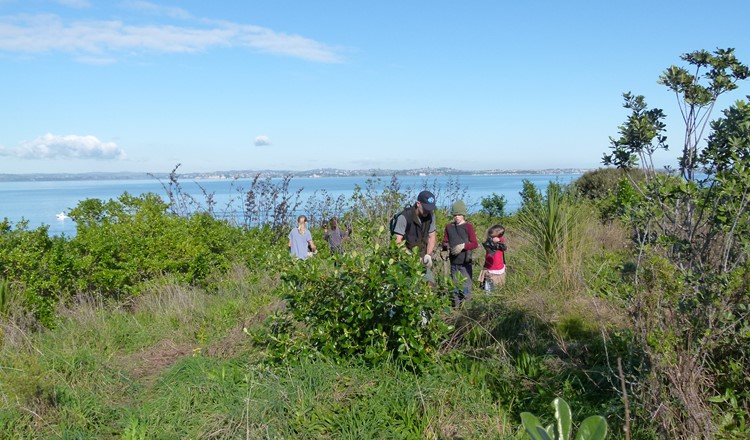 2020/21 Sunday, Weekday Trips and Upcoming Events
Motuihe Island/Te Motu-a-Ihenga
Now that the wharf has reopened, The Red Boats are offering a ferry service from Z pier Westhaven to Motuihe fortnightly on Fridays and Sundays leaving Westhaven at 9 am and Motuihe at 4 pm. 
IF YOU WISH TO VISIT MOTUIHE TO EXPLORE THE BUSH AND BEACHES AND MAYBE CAMP:
Contact The Red Boats directly on:
theredboats.co.nz/cruises/Motuihe-island-ferry/
IF YOU WISH TO VOLUNTEER AND CONTRIBUTE TO THE RESTORATION PROJECT:
Mid week volunteer trips
Possible dates are: Friday April 23, Friday May 21, Friday June 4, Friday June 18.
To register email Simon on volunteermotuihe@gmail.com
Sunday Public Volunteer Day Trips
Sunday May 23, Sunday June 6, Sunday June 20, Sunday July 4
To register email Fiona info@motuihe.org.nz
COST OF TICKETS: Adult $38, Senior $30, Child (up to 16) $18, gold card $30, family (2 adults + 2 children) $90, VOLUNTEERS DISCOUNT (you must register first) $33. 
Training Dates
(Email info@motuihe.org.nz to register)