Camping
Motuihe Island / Te Motu-a-Ihenga
A DOC campsite is available.  Its close proximity to Ocean Beach or Wharf Bay allows easy unloading of gear from your launch, trailerboat, kayak or jetski.  The wharf where the ferry disembarks is approximately 10-15 minutes walk from the campsite.  In general, there is no transport available on the island to transport camping equipment.  The DOC Ranger is not available to transport camping gear or visitors.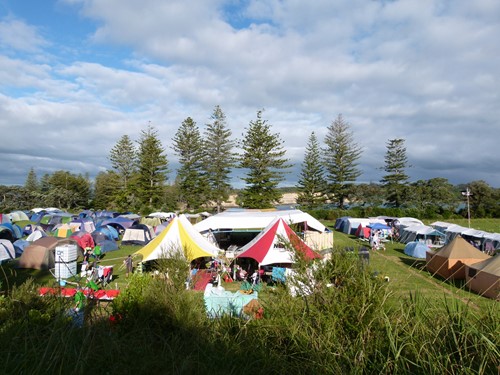 Amenities block contains toilets, changing rooms and running water
Non powered sites (power not available)
Dogs are not permitted
Open fires are not permitted (gas bbqs approved)
Rubbish facilities are not provided (Please take your rubbish back to the mainland)

Camping equipment and all gear must be checked before leaving the mainland (refer Biosecurity requirements)



Please visit Department of Conservation website for booking information, campzones, costs and what you need to know before you arrive.
Important Note:  Motuihe Island has a pest free status and your assistance is required in maintaining this.
Please familiarise yourself with biosecurity and health & safety requirements for all Motuihe Island visitors.