Tracks & Maps of Motuihe Island
Motuihe Island / Te Motu-a-Ihenga
Motuihe Island has wonderful beaches, bush and birds. A track network has been established to enable visitors to walk and explore the Island's treasures.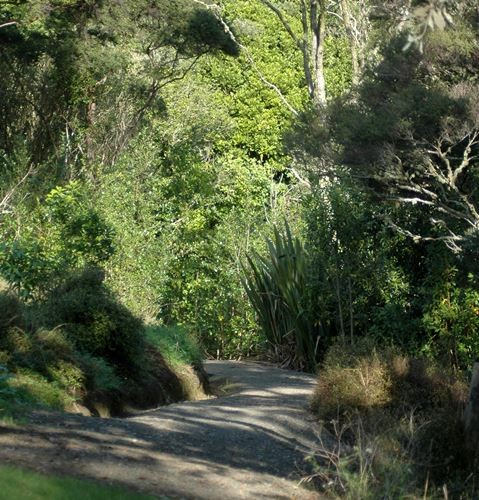 Track Maps pdf version (select link)
To view the tracks and your current location on Google Earth or Google Maps or other map app on a smart phone or device, please follow the instructions below: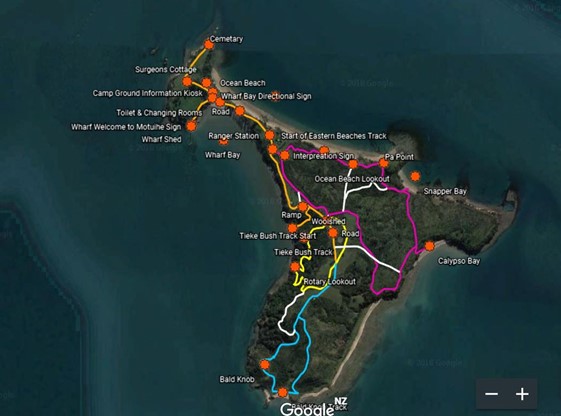 Download from the Motuihe Website the .KML/.KMZ file (.KMZ file here)
Load and open Google Maps or Google Earth and log in with a Google Gmail Account, find the 'Sign In' button top right
- On the top left side go to the menu button
- Go to 'Your Places' or "my Places" menu
- Go to 'MAPS' top menu
- Go to 'Create Map' down the bottom of the Maps menu
- Import your data from the Motuihe Website that you downloaded first.
- This layer will appear on your map, you can change the background to an aerial photo if you want
- Save the map by clicking on the title and naming your map.
To see your map back you have to sign back into Google Maps and go to the maps you have saved.