Motuihe Visitor Self Guided Tours
Motuihe Island / Te Motu-a-Ihenga
Motuihe Island has wonderful beaches, bush and birds. A track network has been established to enable visitors to walk and explore the Island's treasures.
Note:  Regretfully Motuihe Trust will not be offering guided walks for Summer 2021/22 due to Covid-19 restrictions.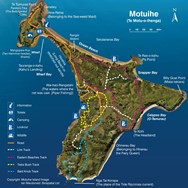 Click here to download this PDF version of the self guided tracks and map of the island.  The .pdf and .jpeg files can be printed or downloaded onto devices.  Paper copies will be available for sale $2 each at the Motuihe Island Information kiosk and at the Motuihe Island woolshed.
To view the tracks and your current location on Google Earth or Google Maps or other map app on a smart phone or device, please follow the instructions below:
Download from the Motuihe Website the .KML/.KMZ file (.KMZ file here)
Load and open Google Maps or Google Earth and log in with a Google Gmail Account, find the 'Sign In' button top right
- On the top left side go to the menu button
- Go to 'Your Places' or "my Places" menu
- Go to 'MAPS' top menu
- Go to 'Create Map' down the bottom of the Maps menu
- Import your data from the Motuihe Website that you downloaded first.
- This layer will appear on your map, you can change the background to an aerial photo if you want
- Save the map by clicking on the title and naming your map.
- To see your map back you have to sign back into Google Maps and go to the maps you have saved.
Motuihe Island is accessible from a number of locations i.e. Wharf, Wharf Bay, Ocean Beach, Ocean Beach East,Snapper Bay, Calypso Bay and the Concrete Ramp.
Motuihe walking tracks are mainly gentle grass tracks and some hard surface tracks which provide access to a range of diverse and interesting areas and destinations. Some unmarked no exit tracks provide access to areas where tree planting and invasive weed control is ongoing. The main walking tracks are colour coded and signposted. 
Link for Official Video Tour Guide for Motuihe Island, featuring interactive maps, 360 degree views, text and video stories.
Headland Heritage Track
This track starts and finishes at the isthmus which is located between Wharf Bay and Ocean Beach. The headland area was at various times the site of two Maori Pas, first NZ olive groves, early settler quarantine station, shipping gun emplacement,  WW1 Internment and POW camp, 1919 influenza grave site, children's health camp, NZ Navy training station from 1942 to 1963.
Fitness Level: Easy gradient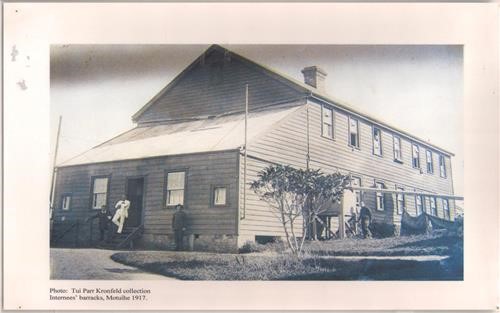 Eastern Beaches
This loop track starts and finishes 200m south of the Ranger's residence. It connects with the Woolshed, the start of the Tieke Track, Calypso Bay, Snapper Bay, Ocean Beach East. There are link tracks for those who wish to shorten their route.
Fitness Level:  Mostly easy gradient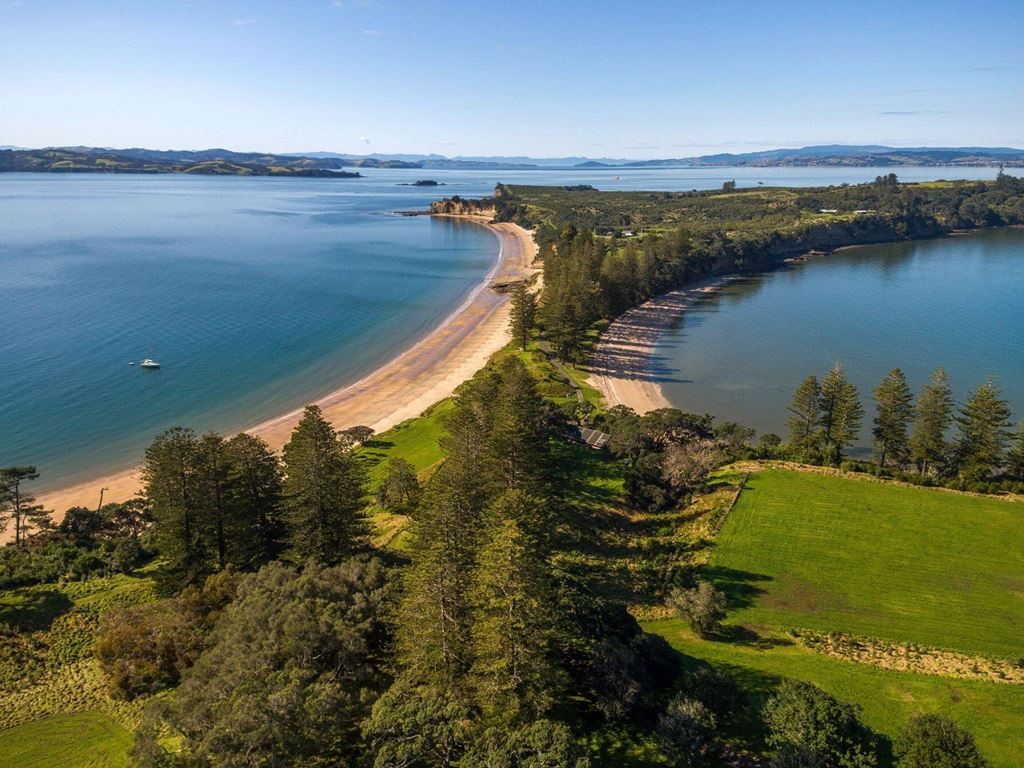 Tieke Track

Tieke Track is accessed from Eastern Beaches track and is less than 200 metres from the woolshed. It starts through trees planted in 2003 and passes under ancient pohutukawa trees which are home to a wide variety of birds including the very rare tieke. There is a seat overlooking Wharf Bay, Rangitoto and Auckland City. The layered limestone rocks occur below this point. Kereru may be seen feasting on berries and tuis have been seen drinking the nectar from a wide range of trees. Other birds will be chirping and tweeting and singing all around. The Tieke Track emerges from the bush on the ridge where  wide views of Hauraki Gulf may be seen.
Fitness Level: Easy gradient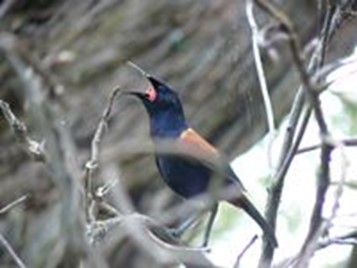 Southeast Beach/Bald Knob Track
The Southeast Beach/Bald Knob loop track starts at the end of the metal road and follows the blue track to the far southernmost end of the Island  and returns via a long slow climb back up to the ridge and past the trig station providing a 360 degree view of the Hauraki Gulf.
This is a pleasant walk through recently planted trees and around the side of Bald Knob and down to the small sandy Southeast Beach. 
Fitness Level: Medium fitness required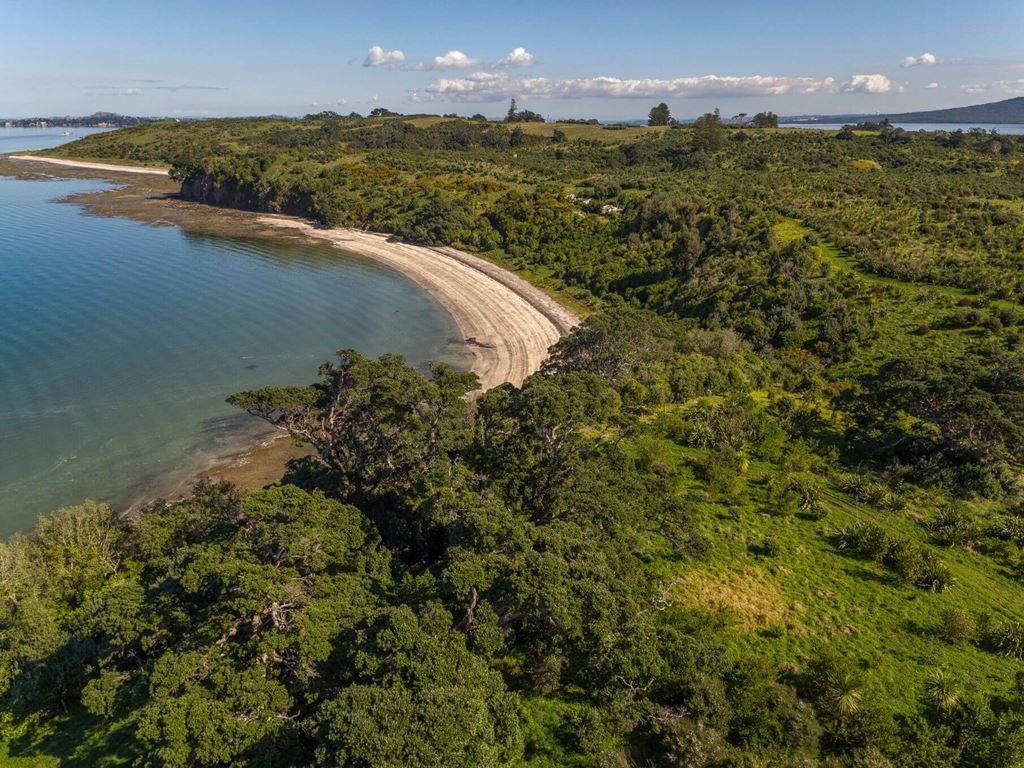 Link Tracks 
The link tracks allow walkers to shorten their walks or take a direct route to a destination.