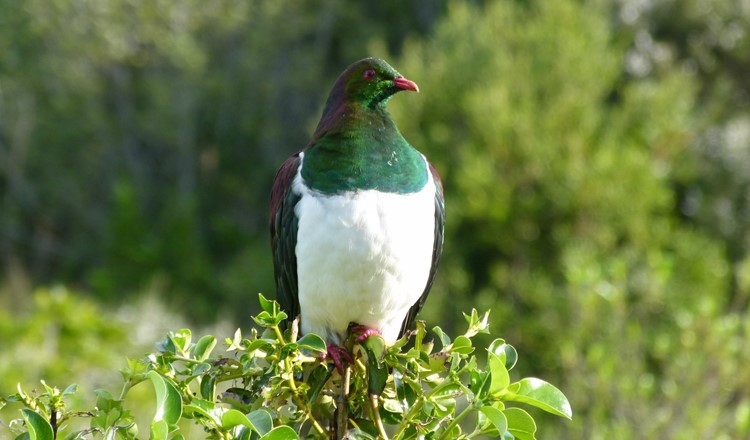 August 2020 Newsletter
There were no trips to Motuihe during August. The two water taxi trips planned were both cancelled due to Auckland's level 3 lock down for Covid-19. We were very unlucky, one trip was planned for the 16th which turned out to be the first Sunday after the lock down and the other trip was for the 30th which was the last Sunday during the lock down. 
Don't forget to order your tickets for the 20 year celebration dinner.
Email Motuihe20years@gmail.com. 6pm at the Outboard Boating Club, Tamaki Drive $30 pp. We would like to receive all replies by 10 September for planning purposes. If you have replied, information about payment will be sent out in September.
For the story of the Motuihe Trust go to
https://www.motuihe.org.nz/about-the-island/heritage/2000-motuihe-trust/
Spotless Crake
Another rare native bird (in addition to the Pateke) has arrived on Motuihe which speaks volumes about the habitat that has been created by hundreds of volunteers. This time it is a single spotless crake, a fresh water wetlands bird with declining numbers. It lives in the North Island and is very secretive and infrequently seen. This bird was only discovered because of the camera network set up by Julie's camera team. The bird was seen in a puddle at the foot of a tree. He/she is alone but maybe a scout and is going to report back to his friends and recommend Motuihe as a new habitat! Click on this link for a short video. Hopefully we will get more footage soon.
https://youtu.be/SV7lMxL8cB0
First Aid course
Every two years the volunteer leaders group update their first aid certificates. This year, Jackie from St Johns did a great job of keeping the course relevant to the types of incidents that might occur on an island. Particularly useful was the practical training on using the AED (Automatic External Defibrillator) which has been installed at the main toilet block. 
Great to hear that John and Carolyn McKenzie are back on the island. Patrick, our permanent ranger, is having a break on the mainland. Carolyn got stuck into nursery weeding with her usual gusto.
Carolyn sent this great photo of whero. We don't usually see him full length.
TRIP REPORTS
No trips during August.