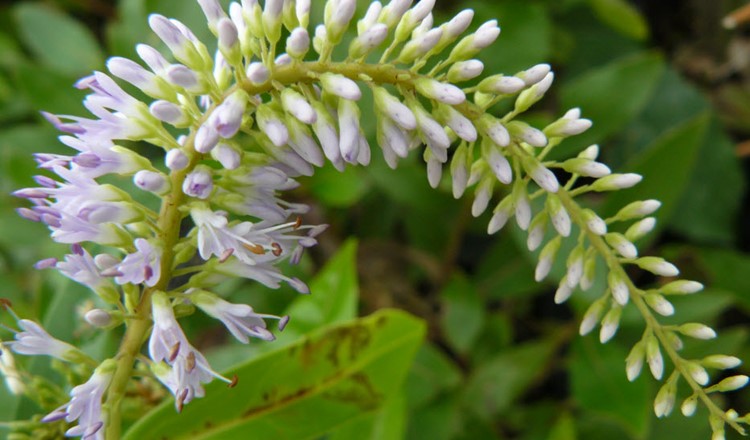 January 2022 Newsletter
THE MOTUIHE TRUST REQUIRES ALL VOLUNTEERS TO HAVE A VACCINATION CERTIFICATE AS DOES THE FERRY COMPANIES THAT COME TO THE ISLAND.
There were 4 volunteer trips to Motuihe over January with 63 volunteers, 14 Trust leaders and 4 children. 

The editor apologizes. This newsletter disappeared into cyber space and had to be recreated from memory. The memory isn't too good!!

Schedule for Sunday Red Boat volunteer trips 
Contact Fiona on info@motuihe.org.nz for information and booking. 
End of the summer season:
February 13
March 20 May (be booked out by Southern Spars)
Winter season (hopefully planting but that depends on soil moisture)
April 3
April 24
May 15
May 29
June 12
June 26
July 10
July 24
Aug 7
Aug 21
Mid week trips on Dreamweaver
18 February
Contact Simon on volunteermotuihe@gmail.com

Summer contractors leave
At the end of January we farewell our two summer contractors Mariana Shaw and Taina Haig. They have been excellent. Thank you so much girls. We wish you all the best for your future careers. 

Concrete ramp repair
DoC have set a date for the repair of the the concrete ramp where vehicles are loaded and unloaded. The work is to be done from 11 March to 19 April. 

Trip Reports
Sunday 9 January Red Boat trip
With a small group of 12 volunteers the following was bagged up ready for the planting season: 85 totara, 24 tauhinu, 108 pingao, 70 tawapou, and 12 NZ passionfruit. 

Sunday 16 January Red Boat trip
We had a team of 9 adults, 3 Trust leaders and 2 children.


Phil instructs our volunteers


The following was prepared for the coming season: 160 nikau, 56 taraire, 40 five finger, 1 rangiora, 42 ake ake. Plus 1 tray of kanuka and 1 tray of whau was sown.

Sunday 23 January Red Boat trip
Another hot sunny Sunday. Because of the Auckland Marathon we departed from Birkenhead wharf. Mike and Diana were flat out in the kiosk as there was a full ferry and about 100 boats in Wharf Bay. A small group of 7 under Phil's guidance managed to bag up 140 pingao, 69 five finger, 57 mapou and also a tray of karaka was sown. Jill and Fiona looked after a group of sea scouts from Waiheke. They walked the Tieke track and helped in the nursery with some weeding. Jackie collected tracker cards and did some clearing along the Tieke track.


Waiheke Sea Scouts group 1


Waiheke Sea Scouts group 2
Dreamweaver trip Friday 28 January
Another beautiful day for 44 on the Dreamweaver to visit the island.  Despite the move to the red traffic light setting, precipitating two groups to cancel their participation, it was a painless process of Vax Passes, masks and QR coding on the trip.  Teams from Air NZ, Xero and Campfire Recruitment made up the bulk of the crew.  Phil led about a dozen nursery workers pricking out 189 Kanuka and sowing trays of Kanuka as well as weeding coastal mahoe and puriri. Graham, Colin, Simon and Frances were led out by the summer rangers to a woolly/moth area just beyond the end of the Tieke extension track - hot work. Liz organised a guided talk/walk and most then enjoyed a well earned swim.  Great to have supporters; Philip, Elizabeth, Ann join us, not to mention two young grandsons who did hard weeding work with grandma Frances.  Once again Kristy, from the Dreamweaver, did us proud and got us there and back in style.
Simon Sheen

Simon took this picture of a yacht up on Ocean Beach. They had dragged their anchor and were hoping to get it off at high tide but had the wind was against them.