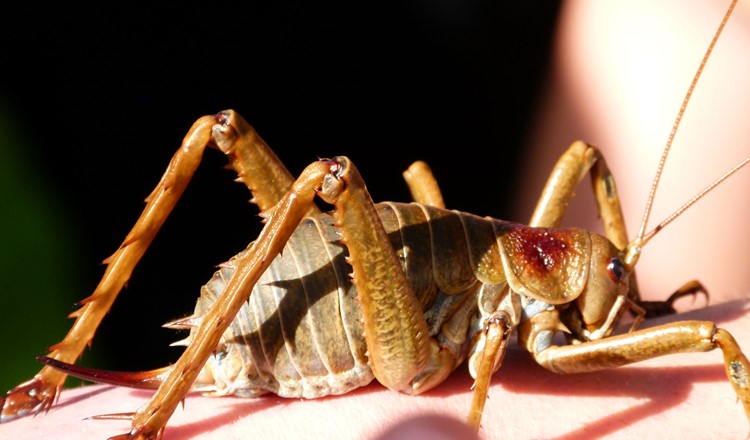 January 2023 Newsletter
During January there were 4 volunteer trips to the island involving 20 Trust leaders and 48 public volunteers. 

Next Trips
Sunday trips: February 12 and 26, March 12 and 26
Email Fiona on info@motuihe.org.nz
Mid week trips: February 10,16, 17,24.
March 9, 10, 14, 16, 31.
Email Simon on volunteermotuihe@gmail.com

Nursery News----  We got there!!
Owing to the disruptions of the closed wharf and COVID restrictions there was concern about whether there would be sufficient nursery stock to complete this year's planting. That done, then thoughts turned to the upcoming 2023 planting season?
In the last three months a dizzying number of regulars and volunteers have assisted with the rebagging and fertilising of the scruffy leftover stock, the discarding of planting misses and the placing of plants according to their species and sizes.
Running parallel to all that, new seedlings were pricked out. Often 200+ at a time. 450 totara for instance.  The stock numbers, sufficient for 2023, are now there.
Thank you to all who contributed with a special mention to Brian who installed fresh shelving in the plastic house, a new arrival, Allen, who set out the irrigation and Jill Bishop who each visit managed to find yet more space within B block or the shade house. Not forgetting Simon Sheen and Fiona for grouping together large numbers of volunteers and remaining cheerful as their efforts routinely came to nothing and trip after trip was cancelled due to the weather.
Now what of planting season 2024?
This summer get out and collect seeds, more seeds and then further seeds. We do not require any manuka, flax, cabbage tree or ake ake, but we certainly want canopy spp such as puriri, kohekohe, taraire, tawapou  and karaka. When you're out and about look for coloured fruit sitting in the trees. If you can't harvest at the time then at least note its location and let us know. When we return after the break seed collecting trips will be organized and your records will be invaluable.
Down on Ohinerau Beach look out for sand binding plants such a pingao and spinifex. Perhaps even shore spurge. Next year it would be nice to plant the dunes below the kiosk. Check out the area after these storms. It would be catastrophic if the area between the wharf and the norfolk pines was to erode.
It is preferred that you simply note the locations of any toetoe and ngaio. Leave the harvesting to those who are able to distinguish between the native and exotic examples found on Motuihe.  Once in the woolshed it is impossible to confirm the true identity of these seeds. Fortunately in this regard and others we have the assistance of Bella and Shelley.
So once again thank you to those who partook, enjoy your seasonal break and see you in the New Year.
Phil Francis


The recently refurbished plastic house is filling up fast with plants produced by the hard working nursery team.

Kiosk update
The rain in the earlier part of the summer prevented the kiosk opening on every planned day, however, the recent sunny weather has brought out the boats and the ferry passengers and we have been experiencing record sales on those days. A big thank you to The Red Boats. They have made a huge contribution by transporting our kiosk operators out and back. The kiosk operates on weekends through to Easter. 

Motuihe Heritage The Grave Yard


We are all familiar with the graves on the headland. They date from the flu epidemic following the First World War. DoC did a survey last year in preparation for building a fence along the cliff top near the graves and discovered a much more extensive grave yard. It is marked on early maps. Motuihe was purchased by the Government in 1872 to act as a quarantine station because of an outbreak of scarlet fever and smallpox. The bigger grave yard dates from this period. 


This is why DoC wants to replace the current fence. It is at the top of a high cliff with rocks at the bottom and has rickety posts with 2 floppy wires!

Pond Activity


The Pateke ducks have managed to raise 2 chicks. Their chicks are constantly harassed by black back gulls and hawks so to get two to survive is a good achievement The overhanging flax does give them some protection from above. No sign of the paradise ducks when I was out there on 8 January but the Mallard duck had 3 tiny chicks in tow. Bella tells me that one of the threats to Pateke is that Mallards interbreed with them and the result is hybrids. There was a Pateke duck swimming near the block when we departed. I don't know if it is one from the pond or a stray that has come over from Motutapu. One good thing about all the rain, the pond was full to the brim. 
Fiona Alexander

Trip Reports
Red Boat Sunday 8 January
Despite the heavy rain Auckland had experienced for the previous week, the sun shone and we didn't see any rain until we got back to Z pier. 9 Trust regulars and 12 volunteers headed out. Lots of work was achieved in the nursery which is now looking great. 50 Coprosma, 2 bush lawyers and some Kowhai were pricked out and lots of weeding and tidying done. Jackie and Lois worked on the Teike track helped by two of the volunteers. Bella found lost monitoring sites all over the island and John took the summer contractors out to sort the weeding programme. Stuart and Denise arrived in the afternoon with loads of ice creams. A good day to start the new year. Thanks to everyone.
Fiona Alexander

Red Boat Sunday 15 January SEED COLLECTING
A small but happy band gathered at the woolshed to head out to collect what seeds might be available, Lois, Ann, Chris, Simon and grandson Jaxon. First of all we walked through the plastic house and shaded area to gather a picture of what seeds would be most wanted. 9 different species of seeds were collected, so a productive day.
Phil Francis


Simon's grandson helps with the seed collecting

Red Boat Thursday 19 January
24 volunteers, from ASB and two leaders, Colin and Phil, went out on this hot, sunny day. About half went out weeding.with some returning early because of the heat but they brought with them a small number of puriri seeds. Nursery activity included splitting the knobby club rush, weeding and fertilise kaka beak, sow 3 trays of spinifex and 150 karaka seeds.
Phil Francis
 
Red Boat Sunday 22 January
A group of 8 Japanese students with their leader Kayomi plus 3 other volunteers and 5 Trust leaders made up the group on this sunny Sunday. We were joined by a group of approx 16 Waiheke Sea Scouts with their leaders. They were camping on the island. In the nursery 2 boxes of Puriri and 6 trays of Whau were sown. Knobby Club Rush were split and rebagged. The Coastal Mahoe, Rewarewa and Kawakawa were weeded and a group went out after lunch collecting Kanuka and Toetoe seeds. Lois worked hard in the sun on track maintenance above Ocean Beach. A big thank you to everyone who contributed to the day.
Fiona Alexander