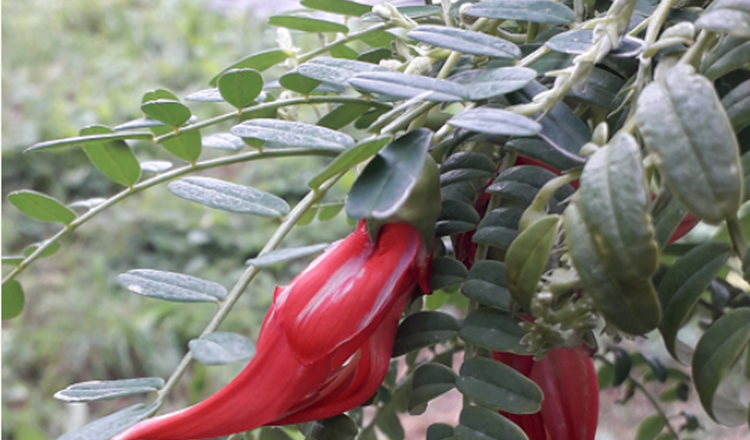 July 2021 Newsletter
July 2021 Newsletter
During July there were 2 volunteer trips to Motuihe with 73 volunteers including 16 Trust regulars and 2 children. A total of 625 trees were planted 600 of which will qualify for the Trees that Count project. 
 
The next volunteer planting days are: 
S

undays
 August 8, Aug 22, Sept 5, Sept 19, Oct 3, Oct 17 and maybe Oct 31 depending on how wet it has been. 
We will continue to have Sunday volunteer trips after October but they will not be planting trips. They would be mostly for weeding and some nursery work. The Red Boat is used for these trips. 
Midweek trips: These are usually on a Friday but can be on other days. Groups charter the vessel that is used for mid week trips and individuals can join if there is space. This is a great way for employers to give their staff the opportunity to work together on a conservation project. A very positive way to spend a day.
Contact Simon Sheen on volunteermotuihe@gmail.com
Paradise duck / pūtakitaki / pūtangitangi
Paradise ducks are so common I have never taken much notice of them until Bella told me they are endemic to New Zealand. They are a shelduck, and shelducks are found all over the world, but our paradise shelduck are only found here in Aotearoa.
Motuihe has one pair of paradise ducks located at the pond. They are handsome, large ducks. The female has a striking white head. They graze on pasture which makes them unpopular with farmers, however we have plenty of grass on Motuihe. They are very vocal birds and are usually seen in pairs. They nest under logs or in holes in the ground and lay up to 10 eggs per year in August or September. The female leaves the nest regularly to get food so they lose many of their eggs and ducklings to hawks and pukekos.
Fiona Alexander
Motuihe pair of paradise ducks (Photo: Lois Badham)

TRIP REPORTS
11 July Red Boats Trip
27 volunteers set off on this cold, bitter day but fortunately no rain. A good mix of 317 trees were planted above Snapper Bay. In the nursery 181 prostrate manuka and 21 spinafex were potted up. Fertiliser and snail bait was distributed in the nursery. Julie and Jackie changed camera cards, John checked the Shearwater sound system, and Lois continued maintenance of the Tieke track. A happy group who worked hard. Big thanks to everyone particularly those who organized a group to come. 
Fiona Alexander

Westhaven Rotary P

Jess and Simon from Rotary Westhaven (Photo: Elaine Mead)

23  July Friday Dreamweaver Trip
"

You can leave as often as you like" was Dave's farewell from Phil.  Relating more to the excellent chocolate cake than his weeding skills....we'll miss you Dave and good luck in the UK.  Joining Dave on his final Dreamweaver trip were a further 45 volunteers ranging from regulars to groups from Westpac, Marsh, XERO, BNZ and Actionstep.

A warm but rainy start saw 308 plants on the trailer (mostly Kahikatea) and a solid planting session up near Billy Goat Point.  The view towards that end will be 'spectacularly tall' by next century. Phil, Steph and great 'newbies' inc Dawnielle, Chris, Damien (fresh from quarantine) and a new Dave organized planting while Mike led weeding crew of 'old' Dave, Simon, Graham, Graeme, Oliver, Colin, John, Rebecca, Peter B found enough woolies to keep them occupied, in roughly the same area, and a half bag of moth pods.
Liz did her MC and guide role with panache leading to a sunny afternoon and happy cake filled return where Owha was still in residence on the Westhaven pontoon. Yet another fun filled, productive day as we said 'goodbye' to one and 'hello' to a few more.

Simon Sheen

Phil gives the team their instructions.
25 July Red Boats Trip Cancelled