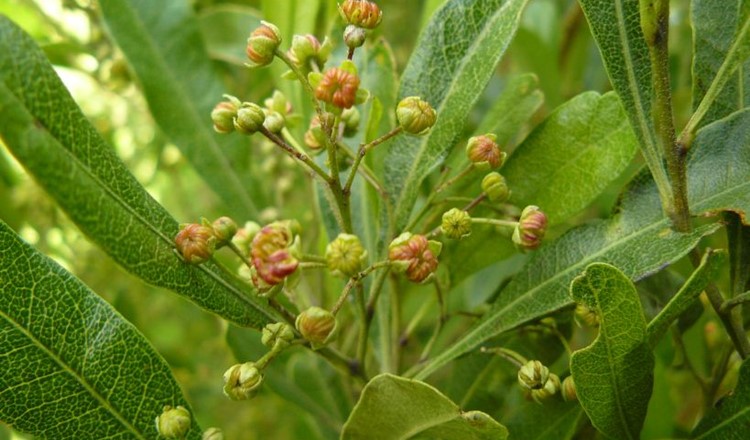 July 2022 Newsletter
During July there were 3 volunteer trips to Motuihe involving 64 people, 7 were adult volunteers, 14 were Motuihe Leaders. 11 Secondary school students and 2 children. One trip was cancelled due to weather. A total of 289 trees were planted.

The next volunteer days are: 
Sunday trips August 7 and 21, September 4 and 18, October 16 and November 6
Contact Fiona on info@motuihe.org.nz
Midweek Friday 5 August and Wednesday 21 September
Contact Simon on volunteermotuihe@gmail.com

Motuihe article in Forest and Bird Magazine
In our June newsletter I mentioned an article in the Forest and Bird magazine about Motuihe. Since then I have received permission from Forest and Bird to publish a link to their magazine and here it is. Of course the whole magazine is well worth a read but the Motuihe article is on page 55. 


.
Weed Contractors
Our weed contractors, Habitat Restoration, had three weed professionals on Motuihe for a week tackling weed species too difficult for volunteers. They stayed in our resort like Woolshed in late May and covered the coastal margins on the northern and eastern sides of the island. After controlling the weed species they logged all the areas with GPS for checking next time. Motuihe Project is funded by a DoC Community Partnership grant to engage contractors.
John Laurence
 
Kauri


This is a kauri tree planted in 2008 and sponsored by Julie Thomson, photo by Lois Badham. Lois estimated the tree was 8 m tall. Kauri are not easy to get established and they are very susceptible to drought. At the moment of course we also have the problem of kauri die back. However, despite these problems, in sheltered, shady areas we have some well established kauri. Kauri were missing from Motuihe when the restoration began although they had been on the island before humans arrived. Seeds had to be brought in from Waiheke. 

Electric Ferries are Coming
Most of you will be aware that Fullers have been investigating the use of electric ferries for their Waiheke service. Apparently Auckland Transport are now proposing to buy a fleet of electric ferries and contract ferry companies like Fullers to operate them. Presumably this is to speed up the electrification of public transport. The proposal is for the commuter services, Devonport and Waiheke. I don't think it will affect Motuihe, but as regular users of ferry services on the Waitemata harbour, it is interesting to follow developments and who knows, one day we might have electric ferries coming to Motuihe.

Korora/Little Blue Penguin
When the Trust was established in 2000 there were no penguins nesting on Motuihe mainly because of the feral cats. Once the pests were removed the penguins started to return. Much effort has been put into providing nesting boxes for them and there is now a colony established around Snapper Bay and some other locations.
Many of you may have seen on the news, pictures of numerous dead penguins washed up on Northland Beaches. It is thought that they had died of starvation due to the warming of the sea which meant not enough suitable food for the penguins. Penguins are inshore foragers and are reliant on local marine resources all year round.
Research is  being carried out in the Hauraki Gulf, particularly at the Noises and Poor Knights to try to establish how far Korora forage and what can be done to protect them.
Shelley Heiss-Dunlop has had a long association with Motuihe. It was her work that established what plants had been growing on Motuihe before the arrival of humans. Shelley has suggested that the Trust looks for a suitably qualified scientific person to lead a programme of work to find out more about the Little Blue Penguin colony on Motuihe. Hopefully someone will come forward.


Korora fledglings photographed on Motuihe in 2018

TRIP REPORTS
Kiwi Listening Survey night 4:  Saturday 2 July
Winter ills and family priorities took a hit on our Team at the last minute.
Our available Team on Sat morning became -   9 trained volunteers incl 2 Team Leaders.
However, the trip went ahead because we couldn't miss the beautiful weather window of perfect conditions for kiwi listening and the news from Ranger Patrick that the kiwis were, finally, more vocal.  Our Team members were all experienced so we were able to get other jobs done on Sat afternoon. Martin enjoyed removing all the moth-plant, rhamnus and woolly nightshade from a strip of our current infill planting area near the woolshed. Chris and Cage led the re-activation of our wetapunga monitoring trakka tunnels in Disaster Gully and Indi was inspired by our visit to the shearwater nest boxes at Billy Goat Point. We checked the trail camera and cleared all the nest boxes ready for this year's breeding.
We managed to cover 6 of the 7 kiwi listening sites with our reduced but experienced team and recorded a total of 39 kiwi calls ( 26 male:13 female) over two hours (between 6pm and 8pm). This is the highest number of total calls recorded since we started recording in 2017.
Julie Thomson
 
Red Boat Trip Sunday July 10
Total volunteers =  42 Including: 9 Team Leaders, 20 adult volunteers, 11 (Secondary school age students), and  2 (Primary school age students)
In the Nursery/Woolshed:  Jill and Sivam led a small but most efficient team who managed to prick out 240 tiny kawakawa seedlings and do a major regrouping and weeding of 250 large Puriri which are now awaiting infill planting. Stuart, Denise and young Arnau packed the tractor and delivered 2 loads of canopy trees for the planters in the infill area between the rangers house and woolshed. Later Stuart and Denise showed great patience and determination as they constructed one of our new bunk sets within the confines of a tiny cubicle in the woolshed. Thanks to Fiona's ordering and Sivam and the nursery crew we were able to enjoy a hot sausage or vege pattie on our return from the infill and weeding work.


Volunteers busy in the nursery - photo Jill Bishop
Infill planting and weeding:  The rest of our Sunday team formed two groups of planters and weeders and managed to complete 2 more blocks of the area between the ranger's house and the woolshed. Many of these volunteers were young and/or new to Motuihe and infill planting. They were all enthusiastic and quick to learn this challenging task of infill planting. They planted a total of 169 trees including; 56 Puriri, 70 Kohekohe, 20 Tawapou, 19 Tarairie,and 4 Kowhai.
Tieke track: Thanks to Jackie's leadership and our beautiful Tieke track, many of our hardworking volunteers were rewarded with encounters with Tieke, Kakariki, one or two Tuatara and a Duvaucel gecko. Sokha from Rosehill photographed a Kaka on the road back to the ferry.
Julie Thomson


Rosehill College environmental group who did a great job with infill planting photo Helen Alexander




Emma at the top and Julie above explain the planting procedure photo Lois Badham

Sunday July 24 Red Boat Trip  CANCELLED DUE TO STRONG WINDS

Friday 22 July DoC boat plus private boat provided by Graeme from OBC
A lovely sunny day made for a happy group of 11 volunteers. John dropped the plants at 3 sites alongside the planting area on the left hand side of the track running down to Ocean Beach. Philip, Colin and Simon weeded ahead removing lots of small Rhamnus while everyone else forged their way into the undergrowth to find suitable planting sites. A total of 120 plants were put into the ground including kohekohe, puriri, kowhai, cabbage, taraire, tawapou and kawakawa. So a wonderful selection. The nursery was given a tidy up and rubbish was picked up on the beaches. An excellent day, thanks to everyone involved.
Jill Bishop/Simon Sheen