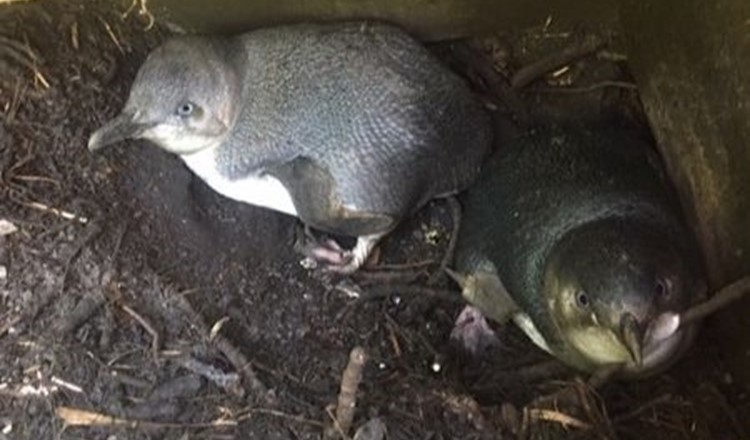 June 2020 Newsletter
SEE WHAT OUR HIDDEN CAMERAS HAVE REVEALED...


During June there were two volunteer trips to Motuihe involving 28 volunteers, all adults and 19 were our regulars. 
The next volunteer days are: 
Weekend trips:
Due to the present hold on planting we are not setting any dates for trips until we are sure we can plant, hopefully in August. 
First Aid Training for Motuihe Volunteers
In order to provide Basic First Aid cover for our volunteer trips to Motuihe, the Motuihe Trust is providing a one day Basic First Aid Training workshop for regular volunteers. It will be run by St Johns .
Sunday 9 August 2020, 8.30 am to 4.00 pm at the Outboard Boating Club, Tamaki Drive.
There are spaces for 20 people, so if spaces are over subscribed we will be giving priority to those who will be able to lead volunteer groups  planting, weeding etc out on the island.
If you want to attend email hazel@breakthroughstrategies.co.nz
  
Going Going…… Did you leave any of your property inside the top house?
We have sorted through volunteers' belongings in the volunteer house, so here is your chance to claim things you may have left there. There are several good sleeping  bags and a camping mattress.  If you think anything may be yours and want it back please email info@motuihe.org.nz. Any unclaimed bedding will be given to the City Mission – after allowing for 2 sleeping bags to be kept as spares in the wool shed.
There are also 2 sets of resource books (sets of monthly magazines) that look complete and may be a collectors item, though the dates on them are not clear:  Natural Heritage Volumes 1 to 7,  and Wild Life Fact File – 7 volumes. Does anyone want these?


Kiwi Monitoring Team 6 and 7 June
Julie's hardy team had a busy day on Saturday sorting and setting cameras, checking penguin box locations, collecting seed and sitting in the cold and dark for 2 hours to record 21 kiwi calls. Jackie and Emma have a camera focused on a burrow on the headland which it seems is being shared by two frisky penguins and a fat kiwi. Perhaps the kiwi has the burrow during the day and the penguins at night! Link to video: (
https://youtu.be/EUt_t_p5UeQ) (
https://youtu.be/Yfnbc33PlHk)
Kiwi Monitoring Team 20 and 21 June
A team of 14 volunteers recorded a record 32 separate kiwi calls. It seems the kiwis are doing well on Motuihe.
Summary of the important roles for the Motuihe cameras over the past year 2019 – 2020
Motuihe had a network of cameras installed at strategic locations to monitor the island for predators and also to see what is happening with the wildlife. The following is a a summary of what the cameras have shown us over the last year. 
Our cameras in Von Luckner's gully alerted us to a rat incursion last July and were used to assist the Ranger John Mckenzie in catching this un-wanted visitor. https://youtu.be/5fyCAUnOtVQ
Our Little Spotted Kiwis seem very quiet at times in certain areas during our Call Count surveys. The cameras regularly show us that the kiwis are present, especially, females who have not called on the headland on any of our survey nights. (Female founders have band on left leg, male founders have band on right leg. Kiwis born on Motuihe have no bands.( https://youtu.be/ujpnqHLv9e8 ), ( https://youtu.be/gwttICj3U7A )
The large size of the kiwis featuring on our camera clips is also reassuring following the drought conditions https://youtu.be/XgZVt9UDcWk

One of our cameras watching over the site where a sound system playing "Fluttering Shearwater Calls", alerted us to the fact that young shearwater adventurers were visiting at night and entering some of the strategically placed nest-boxes. From the 5 eggs laid we had our first fluttering shearwater chick hatched and reared on Motuihe for probably 100 years. The cameras allow us to keep an eye on the site without intruding.

The cameras at known kiwi burrows alert us to the arrival of kiwi chicks which don't call until their second year. (They are small, and have no bands)

Our summer contractor, Josh, rescued a sick kakariki chick in Orchard bush and, after re-habilitation with "Bird Rescue", the healthy 3 month old kakariki has just been given a "soft-release" back on to Motuihe. One of our cameras was set to watch over the release site and 100 or so ten second videos show that Kahu is re-integrating back into the Motuihe kakariki population. (Kahu has a blue band on right leg) https://youtu.be/LKBK-IQnxuo

 
Our newest cameras give us such clear images and videos that they are excellent tools in identifying species, gender and nocturnal behaviour. Thank you to all those who have provided the cameras and those who maintain and monitor the footage. 
Julie Thomson
TRIP REPORTS
Sunday 7 June Water Taxi volunteer trip
10 volunteers had a busy, productive day on the island. We were fortunate to have a display of orca near Wharf Bay when we arrived. Julie's kiwi monitoring team were waiting for us on the block and they used our taxi to return to Auckland. The emphasis for the day was weeding and a large bag of moth plant pods were removed. Phil and Diana worked in the nursery and Brian built 9 NZ Dotteral chick shelters which will be deployed later in the year. Phil found some field mushrooms, which he prepared and cooked for us. A welcome addition to our sausages. Ocean Beach departure but the sea was calm until we went around the corner and had to bang into the waves. 
Nine NZ Dotteral Chick shelters built by Brian to protect the chicks from Pukekos and black back gulls.
Saturday 27 June Water taxi Volunteer Trip
This trip went ahead despite the forecast of heavy rain and thunderstorms. A risky call but we were very keen to get out to the island to get overdue jobs done. As it turned out the day was not too bad, just showers. Phil and Stuart did a great job of attaching the new cage to the tractor and bringing 8 bales of potting mix up to the nursery. The nursery team did lots of weeding and potted up 102 Mapou. Jill and Lois led groups to clear the culverts on the Teike track and Denise, Hazel and Fiona sorted out the contents of the house. A good day with a variety of jobs achieved. Thanks to everyone. 
Phil and Stuart moving the potting mix with the new tractor cage attached.

Jill Bishop brought a group of her friends along seen here clearing culverts on Tieke track.
Cleone Campbell, Lee MacKay, Chris Miller and Mary Lochhead.
Potting up gets under way again now that we have potting mix. Claire Fergusson and Han Zhang doing a great job.
Webpage Upgrade
The heritage pages on our website continue to be upgraded. The latest page is Farmers and kiosk operators.
motuihe.org.nz/about-the-island/heritage/farming-plus-kiosk-operators/
Ronnie Harrison Photos
It was Ronnie who founded the Motuihe Trust.  She has recently sent through a selection of photos to illustrate the Farmers and Kiosk operator's page on our website. This photo was probably taken in the late 1980s showing the block, kiosk and toilets at Wharf Bay. Ronnie had to campaign tirelessly to get the toilets moved which eventually resulted in the well located current toilet block.