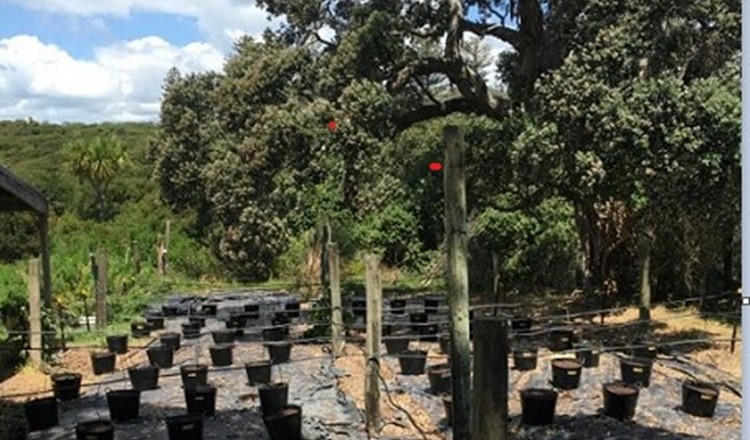 March 2020 Newsletter
The next volunteer days are: DUE TO THE COVID-19 EMERGENCY ALL TRIPS, MID WEEK AND SUNDAY, HAVE BEEN CANCELLED. ONCE THE EMERGENCY IS OVER, OUR VOLUNTEER TRIPS WILL RESUME AND WE WILL NEED LOTS OF HELP TO CATCH UP ON THE WORK THAT HAS STOPPED. 

Despite all the difficulties there were 2 mid week and 1 weekend trip to the island with 111 adult volunteers and 12 Trust leaders. 

State of the Gulf Report 2020
The Hauraki Gulf Forum was established in 2000 with the goal of bringing together the stakeholders of the Gulf. They monitor many aspects of the Gulf and produce a report every 3 years. The 2020 report is the sixth. Unfortunately most of the indicators show a decline in the health of the Gulf. In 2016 another group, Seachange, was established to increase the rate of improvement in the Gulf. Some aspects of the Gulf have improved. The biggest bright spot is the increase in pest free islands like Motuihe. In 2000 there were 25, today there are 40 and there is an increase in vegetation on these islands. Other pluses are the Auckland Central Interceptor project with prevents overflow from waste water in Auckland city. Also the Northern NZ dotterels are increasing due to active management. Okahu Bay has had the moorings removed, the streams planted and cleaned and mussel beds established to clean the water. The harbour board has charged every mooring owner $50 to cover the cost of removing abandoned boats. Approximately one boat a week is being removed. Moorings have reduced from 5,800 in 2000 to 4,300 today.
Other indicators are not so good. The area covered by Marine Parks is only 0.3% of the Gulf. Marine farming has increased substantially, there are 18 marinas today, compared with 13 in 2000, Coastal development causes run off from the 1.7 million people living in the Auckland region. 2% of seabirds were threatened in 2000 today 22%. Nitrogen from Hauraki plains farms and metal contamination from estuaries eg Tamaki Estuary are still a threat.
It is up to every one of us to continue to improve the habitat on Motuihe to look after all the types of birds and to press for other improvements like a marine reserve around Motuihe Island.

The two four inch guns on Motuihe
As part of the coastal defense network around the Hauraki Gulf during WWII to protect Auckland from Japanese invasion, two QF 4 inch Mark VII guns were installed on Motuihe. We can see the emplacements today above Ocean Beach and on the point behind the graves. The guns have an interesting history. They came off HMS New Zealand which was an Indefatigable class battlecruiser which was funded by the people of New Zealand. She saw action during WWI and was scrapped in 1922. However, her 14 big guns were sent to New Zealand for coastal defense purposes, half to Wellington and half to Auckland. The guns on Motuihe were part of that group of 14. After the war the guns were removed and cut up for scrap but two remain outside the Auckland War Memorial Museum
Gun information from Ian Proctor Auckland Museum
 

Personnel changes
We welcome our new permanent ranger Patrick Van Diepen who will be on the island from Monday to Friday. Patrick has come from five and a half years at Nelson Lakes National Park and also Kahurangi where he was particularly involved with biodiversity. He also spent a year on Rakiura (Stewart Island) working for DoC. Patrick originally came from Auckland and his parents are still here and obligingly looking after his dog. 
We are very sorry to lose Errol Tongs from the board. Errol has worked tirelessly to raise money for the Trust through grant applications and also to get the accounts into good shape. A big thank you from all of us Errol for all the work you have done. 
Our summer contractor, Josh has now left the island. He has worked conscientiously on keeping the weeds under control and also helping with many other tasks. All the best for your future Josh. 

TRIP REPORTS
5 March mid week Dreamweaver trip
On a thankfully overcast, yet warm day, 55 set off on the Dreamweaver for another day of nursery work and weeding.  The team was mostly from Spark, with others from CBRE and ASB.  Once ashore on wharf beach via tender it was good to meet the new Ranger and John McKenzie.  The weeding team of 33 was led by Graham, Colin, Josh (summer contractor) and Simon who ploughed into Ricoh valley for yet more wooly and some moth destruction.  The last few visits have made a real impact on the valley which is starting to look good.  Phil organised a nursery crew to infill Manuka trays, sort out some puriri and weed through Kohekohe.
Spark laid on a good lunch spread and we had time for a tieke track walk, a beach clean and the odd swim.  Another excellent day on the island with a very happy boat load of volunteers.
Simon Sheen

Friday 13 March PWC trip on Dreamweaver
An enthusiastic group of 45 from PWC and 7 Trust people spent a productive day on the island with a good mix of work and pleasure. Phil led the group pruning and tying up the kakabeak. They are looking great. Graeme led a weeding group tackling Ricoh valley and removing the woolly nightshades. A big thank you to everyone, particularly PWC management who enabled this trip to go ahead.
 
Isthmus Group 14/15 March
This group are regular volunteers on the island. They camped and on Saturday potted up 450 kahikatea from PB 3 to 5 and pruned the kakabeaks. On Sunday they potted up some root bound flax. As they are architects they had a look at the house and will assist with plans for a new volunteer house.