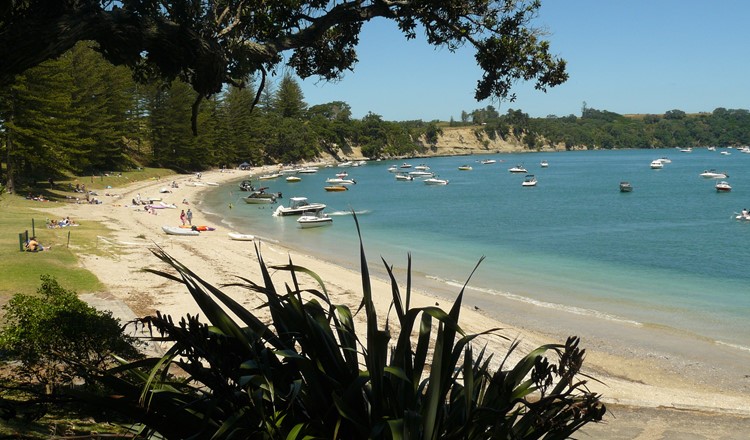 March 2021 Newsletter
During March we had four volunteer trips to Motuihe involving 70 volunteers plus 20 Trust leaders. 

THE RED BOATS MOTUIHE FERRY SERVICE RESTARTS 
The Red Boats have scheduled a series of public/volunteer ferries to Motuihe fortnightly on Fridays and Sundays. They require a minimum of 30 people to make the ferries viable. Hopefully you will support this service so it can become a permanent operation. 
The Sunday dates are:
April 11 (this is a public day NOT a volunteers day)
Sunday May 9 (public and volunteers)
Sunday May 23 (public and volunteers)
Sunday June 6 (public and volunteers)
Sunday June 20 (public and volunteers)

You must book. To book go to Motuihe Island Online booking | The Red Boats
The discounted rate for volunteers is $33 return. When booking type MOTVOL into the
Promo code/voucher box. NOTE those with Gold Cards the cost is $30 return. 
For more information on Sunday volunteer trips email Fiona on info@motuihe.org.nz.

Friday dates are:
Friday April 9
Friday April 23
Friday May 7
Friday May 21
Friday June 4
Friday June 20 
To find out which of these dates will be used for volunteers to do planting or weeding contact Simon Sheen at volunteermotuihe@gmail.com. All these ferry dates are open to the public. 



The wharf has opened to the public!!!!

It was very encouraging to see a gang of construction workers on the wharf when we arrived on Sunday 14th. They had lots of gear and were getting stuck into the repair job. Patrick, our DoC ranger, was there with the DoC tractor carrying water in a big tank on a trailer out to the wharf for concrete mixing. We are still unclear about which boats will be able to use it but that will be sorted soon. It will be great to move on from the beach landings, particularly as the winter is approaching!! This repair job will keep us in operation until DoC gets the funding to replace the wharf sometime in the future. There is a limit of 50 on the wharf at any one time. 

Yes it has finally happened. We received the news on 22 March. It has been closed since August 2019.

New railings have been added out at the end. Photos by Fiona

A new deck has been added down the centre.
Pile 4 has been strengthened and brackets have been added to join each pile to the deck.
The end of the water taxi weeding control programme and the start of the planting season.
Over the last very difficult 18 months we have kept the project ticking over by taking small groups out to the island in water taxis, mainly to keep the weeds under control. We have had the wharf closed, the volunteer house closed, a world wide pandemic with associated lock downs, and a halt to planting while a heritage survey was carried out. All this took a toll on our volunteers, but we have kept positive and things are starting to improve. The water taxi programme started on 24 May 2020 and ended in March 2021. A total of 21 return taxi trips were made and 224 volunteers were able to make a contribution to the restoration of Motuihe. Previous to the Trust setting up a regular water taxi system, the Trust plus several corporate groups chartered water taxis 9 times with 106 volunteers getting to the island. A huge thank you must go to Steve of Auckland Sea Shuttles who has always found a way to accommodate our requests. His service has been efficient and without his shuttles, (plus the mid week charters of Dreamweaver) Motuihe would have gone backwards with years of work lost. 
Auckland Sea Shuttles owned and operated by Steve Latham 0508732748.
Above you would have seen the details of the planting season dates and transport arrangements. We hope you will join in and help us get two year's of plants into the ground in one year!
The America's Cup
B

ecause of the wind direction several races have been on course E which is very near to Motuihe. Large numbers of spectator boats have waited for racing to begin in the sheltered bays of Motuihe. Great business for the kiosk with record sales. It was a spectacular sight from the island as the huge fleet of over 1,000 boats moved slowly at the regulation speed of 5 knots back down the harbour after the racing finished. 
We farewell our summer contractors
Bella and Steph have been on the island since Christmas. For 3 months they have worked tirelessly and have made a huge impact into the weed problem. They have always been obliging and willing to help out in any way. Stephanie has applied for the NZ Fire Service. Bella is hoping to work in the field for either DoC or Auckland City Council. Both have temporary jobs to go to in the mean time. We wish them well in their future careers. 
Thank you to Dreamweaver charters
The Dreamweaver charter boat has been used regularly to deliver mid week volunteers to the island. Kirsty has gone out of her way to make trips happen. Over the time of the wharf closure, Dreamweaver has made 16 trips to the island carrying 738 volunteers all of whom have had the opportunity to help with the project, and also to enjoy this fabulous island. The company provided a free charter for the weta punga release which was amazingly generous. 
Dreamweaver using their tender to land passengers. 0800220111
TRIP REPORTS
Midweek volunteer trip Thursday 11th March PLANTING STARTS!
As storm clouds gathered 52 souls set off on the Dreamweaver for a day of weeding and, finally, planting.  Using the block for a tender landing we all arrived safely at the nursery – as it started to rain.  By the time the teams from Avanti Finance, Catch, XERO and the Devonport restoration club were organised, the sun was beginning to appear.
Phil led half the group with Rosey to grid I 8 (east of the pond) planting 350 flax, 100 cabbage, 40 puriri (and a few kowhai, kahikatea, koromiko and manuka). Kikuyu was evident in around 20% of the area and plants had become root-bound being too long in the nursery.  The soil was moist and planting was 'easy'. Bella supervised the removal of bags and root trainers from the 2-3 year old stock then distributed the plants out to the diggers, ensuring that there was a good mix of species throughout the area. When the fertiliser tablets ran out she ran back to the woolshed for extras.
Steph, Jill and Simon took the rest weeding, hitting an area on the Ocean Beach side of the parallel track between the DoC house and nursery.  Woolies and rhamnus were doing very well, along with a few moth plants in this zone.  It further illustrated the huge task we have to keep them under control.
Liz was 'chief guide' giving talks on the boat and led a bush walk after lunch.  By mid afternoon it was positively hot and most took advantage to enjoy a well earned swim.  The highlight of a steady journey home was access to the previous day's charter's lunch.  What the America's Cup spectators left behind was devoured by the hard working hungry crew.  Another great day with plenty of progress.
Simon Sheen
Sunday 14 March water taxi trip
T

wo taxis were used to transport 15 volunteers from National Mini Storage and 8 Trust volunteers which made for a very productive day. Everyone went weeding. A good clearance of woolly nightshade plus some moth plant was made in the area between Calypso and Ohinerau and on the way back the track leading to the dam and the track from Snapper to the woolshed. The hot, tired but happy volunteers enjoyed an excellent BBQ and then a trip down to the beaches and maybe an ice cream. The weather was sunny with light winds, good for us but not so good for America's Cup racing. We returned on what looked like a Cup chase boat called Bysea run by Grant. Little bit deep in the water on Ocean Beach for shorties like me, I ended up waste deep however it was a warm, sunny day and we were heading home. Steve of Auckland Sea Shuttles has one boat out of action.  The volunteers were a great group, cheerful, hard working and willing to give anything a go. A big thank you to National Mini Storage for organizing this trip for their staff. Also thanks to the Trust leaders, particularly Ian and Jill who came on their own boat.


Fiona Alexander
National Mini Storage volunteers all togged up ready to do battle with woolly nightshade
Photos provided by Tracy Singer
Mid week group 22 March to 26 March
We don't normally have groups of volunteers out on the island for a full week so this was a bonus to get some weeding done and also the clearing of the Tieke track.. Lee, Cleone and Sharron are part of WOPs (Women's Outdoor Pursuits) and with them was Wes with Steve the Trust's weeding contractor and also Bella and Steph. All the beaches got a thorough clean up. Well done team!
Sunday 28 March water taxi trip
12 volunteers set off on this blustery day. It was great to land at the wharf again. Most of the group went weeding above the Tieke track. Lots of moth plant pods were collected. Phil with the help of Caroline and Hazel, who had come over to open the kiosk but had very few customers, sorted seeds and collected seeds. A busy and productive day.

Karin Gouldstone collects moth pods. Photo by Lois Badham