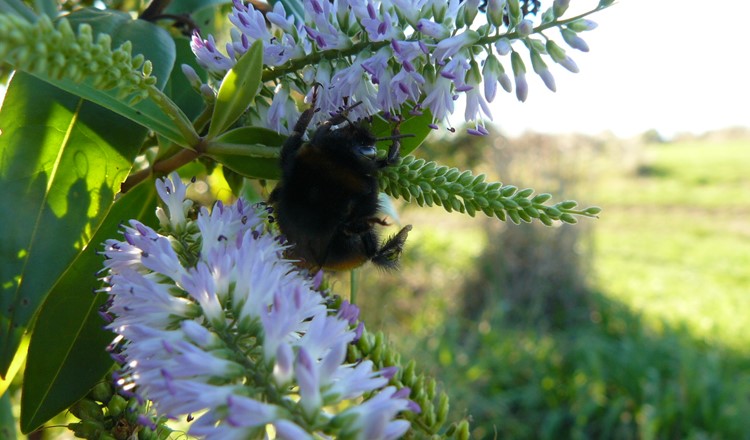 November 2019 Newsletter
During November, there were 4 volunteer trips to Motuihe with 74 adult volunteers, 19 regulars and 30 trees were planted. One was a Saturday trip (11 regulars) and the others were mid week. 
Mid week trips organized by Simon using Dreamweaver.
Leave from Z pier at 8.30am and return at approx. 4.30pm, $40pp return. Beach landing using a tender or, if the tide is suitable, using the block.
December 5th FULL
December 6th
January 30th
March 5th
Contact Simon on volunteermotuihe@gmail.com

Annual General Meeting of Motuihe (Te Motu-a-Ihenga) Trust
Held at OBC on Monday 25 November
Approximately 20 people attended the meeting. The members of the current board were prepared to stand again so the Trust members for 2019/2020 are:
John Laurence (Chair)
Michael Wood (Secretary)
Errol Tongs (Treasurer)
Matt Baber
Stuart MacIntosh
Simon Sheen
Julie Thomson
Peter Whitmore

Funding/Finances
We are very grateful to Foundation North who have indicated their support for the incoming year.
This funding organisation provides our largest source of income and the Trust and volunteers are extremely grateful to them.  This allows the volunteers to proceed with many planned projects including a wetapunga translocation, weed control and invertebrate survey work.

DoC
DOC have granted the Trust funds for weed control for the incoming year and it is subject to the Community Agreement being signed.  

Summer Contractor
The Trust has engaged two university students to work on weed control over their summer holidays and to assist Trust volunteers generally.

Volunteer House
In closing the volunteer house, the Trust has moved its accommodation needs to the woolshed and DOC have supplied a shower unit with hot running water.  There is no progress to report as yet on replacing the volunteer house.

Motuihe Wharf
There is no progress to report on the wharf repairs except that there may be no wharf for 18 months.

DOC Ranger
The relief ranger, Sue, leaves on 29th November and will be replaced by temporary rangers until a permanent ranger is appointed early in the new year.

Operations Group
DOC is very supportive of the volunteer work and acknowledges that the restoration could not have achieved such tremendous results without the volunteers.  In its communications to the Trust, DOC have expressed their thanks to the Motuihe Trust volunteers and is working with the Trust towards achieving a satisfactory outcome for the volunteers

Wetapunga
February 12th will be the release of the wetapunga that have been prepared by Auckland Zoo staff. This will be a public event and all are invited.

Iwi
A small group from the Trust recently met with representatives of Ngai Tai. It was a constructive meeting. Ngai Tai would like the Trust to use the full name for the island. (Te Motu-a-Ihenga)

Eco Quest
A small group from EcoQuest were on the island last week doing bird counts.

Speaker
Kerry Lukies, community liaison for Northern New Zealand Seabird Trust gave a very interesting talk about seabirds in the Hauraki Gulf.
She explained the difference between seabirds and shorebirds. Seabirds feed at sea, have webbed feet, can dive, have extraordinary vision both above and below water, breed on shore. Includes penguins, terns, gannets, petrels, shearwaters, albatross. There are only 370 species of sea birds in the world and we have 86 of them. They are threatened by fishing, pollution and climate change. Some breed on the surface and some in burrows. Today they are mainly confined to pest free offshore islands and also pest free mainland sanctuaries. They are hard to see and to monitor because during the day they are out at sea feeding and only land during the night. They assist plant growth by depositing nutrients. All sea birds can be disorientated by artificial light, particularly LEDs. It is thought they think it is the moon and travel towards the light.
Motuihe has penguins, mainly in natural burrows. At least 6 penguin chicks fledged last year at Pa Point and Snapper Bay. There are also fluttering shearwaters at Billy Goat point where 20 nest boxes were installed in 2011 and a sound system of their call in 2015. Last year 5 eggs were laid but none hatched. This year another 5 eggs were laid and we are waiting to see if they hatch. There are also black back gulls and white fronted terns on the island but they are not monitored. The little blue penguin lives an average of 15 years. Their biggest predators are dogs and rats. When they have chicks they can go out 25 km to forage but otherwise they can travel 100 km for food. They always return to where they were born to breed. Penguins are a good indicator of sea health, if they produce two chicks, then the environment is healthy. 30 penguin boxes were installed on Motuihe but only 2 were used. The soil is reasonably soft so they prefer to dig a burrow.

Motuihe (Te Motu-a-Ihenga) Trust
Chairperson's Report (summary)
For Year ended 30 June 2019
It is a pleasure to report another successful and rewarding year for Motuihe Island and volunteers.  The growth in trees propagated and planted by volunteers and the number of birds, tuataras and geckos seen has been very rewarding for the volunteers and many visitors.
Large areas of gorse and weeds cleared and planted in previous years are now being reclothed with native trees. Many primary coloniser planting areas were infilled with canopy species. Visitors are commenting on the lovely beach and bush walks through the trees and the number of native birds seen and heard. Tuataras are regularly being seen and kiwis being seen and heard at night.

Volunteer Activities
During this period, (1 July 2018 to 30 June 2019) we had 20 Sunday volunteer trips and 4 school trips. Our regular leaders group went out 419 times and we had a total of 1,174 adult volunteers, 149 students and 373 school children.
The Trust subsidized three low decile school visits in 2018 funded by grants from Foundation North. In 2019 there was only one school visit due to the cost of chartering a ferry which is now well beyond the resources of most schools.
The impact of the wharf closure is not relevant to this period as the wharf closed in August 2019.
The number of people wanting to do voluntary work on Motuihe was strong during this period with some trips having to be closed as they were over-subscribed.

Midweek volunteer visits
Simon Sheen organised another highly successful annual programme which saw around 1200 volunteers visit for planting, nursery, weeding etc and, just as importantly, experience Motuihe; its flora, fauna and be part of the Project. None of this would have been possible without the selfless efforts of the supervisors.  A small, but highly professional, band of dedicated Trust members who do a heroic job.
Once again Phil Francis and Jill Bishop managed the nursery operations as well as planting days, ably assisted by many leaders.
Volunteers have also been engaged in kiwi monitoring, gecko monitoring, track maintenance and development, guiding visitors, operating the kiosk and a host of other activities required to manage volunteers.

Planting
Approximately 5660 native trees were planted during the 2018/19 planting season bringing the total number of native trees planted to date to 444,000. Many of the trees planted during 2018/19 were canopy species planted in spaces between primary coloniser trees.

Kiosk
Stuart MacIntosh managed the Information Hut and the logistics and people managing the very popular ice-cream sales. It is estimated that over 5,000 people visited the Information Kiosk during the period, all helped by the enthusiastic volunteer team.

Strategic Objectives to 2020
The Trust adopted a Strategic Plan in 2018 to guide its direction going forward. The four planks of this are:
Key stakeholders programme (DOC, iwi, Council, funders, other supporters)

Volunteer development programme

Ecological development programme

Visitor experience/key infrastructure programme.
This plan is reviewed and updated annually to provide a rolling 3-year outlook.
The 2019/20 Priority Projects are:
 Volunteer engagement strategy – training sessions of new volunteers in progress

 Funding Strategy for 2018/21- in progress

 Communications Strategy- new website up and running along with social media

 Completion of Saddleback and SE tracks, including signage- completed and now seeking approval for extension tracks.

 Citizen science projects- gecko and kiwi monitoring underway

 Surgeon's Cottage- internal concept designed engaged to provide advice, iwi consulted.

 Flora enrichment and planting in key areas. -Two funding applications declined

 Wetapunga translocation – First public release scheduled for February 12
Conclusion
It is a pleasure for the Trustees and Operations Group members to have been part of the Motuihe Project and the enjoyment and satisfaction, and experiences it has brought to thousands of volunteers. We look forward to another year with continued enthusiasm. Thanks to all the trustees and volunteers for dedication and commitment to a great conservation programme. The last 12 months have not been easy for the team but the plants and the animals keep on flourishing.
John Laurence
 
Plant of the Month
Shore spurge (Waiuatua) Euphorbia glauca
Description:
A plant that is listed as threatened by grazing stock and coastal development. It does not compete well with taller grasses

With its creeping habit and underground stems ( rhizomes ) it is excellent for stabilising dunes and cliffs
Shore spurge has distinctive blue foliage (glauca) with reddish stems. When broken those stems exude a milky sap that can irritate the skin
Fruit & Flowers:
The flowers, produced October to February are relatively small

The seed dispersal is over a relatively long period. December to May

Perhaps the rhizome growth is more effective in establishing the plant
TRIP REPORTS
Isthmus Group corporate trip Saturday 2 November
The Isthmus Group had chartered the vessel Dreamweaver which departed from Z pier at 8.30 am. A tender was used to ferry people to Ocean Beach. There were 39 volunteers in total including some AUT students, 5 Trust leaders and trust volunteers. 30 trees were planted in a stream valley including 10 kauri. Also a considerable amount of moth plant and woolly nightshade was dealt to. In the nursery 405 puriri were potted up and 199 rewarewa. It was a great day with lots achieved by very pleasant and willing volunteers.
Isthmus volunteers come ashore on Ocean Beach from Dreamweaver's tender. Dreamweaver is in the background.
9 November Leaders' water taxi trip
A group of 11 left from Okahu Bay in strong NE winds but were able to land at the block. One group loaded the trailer and returned the equipment and furniture to the kiosk while the upper level of the wool shed was cleared and the accommodation cubicles build commenced. In the nursery 284 kahikatea were potted up and approx 25 pohutukawa. Phil did some maintenance work on the tractor and Lois and Jackie worked hard clearing the overgrowth on the Tieke Track. A very productive day.
Builder Brian, apprentice Harry, designer Stuart and bunk assembler Wes hard at work constructing the accommodation cubicles. There are 4 with a bunk in each so beds for 8 plus a single bed in the office.
Shower unit at the back of the house. Hot water from gas califont water from house hose. Please turn off at the house after use and leave shower locked.
New gas stove in wool shed with range hood. There is also hot water at the sink.
Jackie tackles a monster flax on the Tieke track.
14 November Aderant Corporate Water Taxi Trip
20 volunteers from Aderant (legal profession software) arrived on two water taxis in a stiff SW at the block.  Jill led a baker's dozen in the nursery, potting up 130 Rewarewa, weeding everything in sight and trimming back the Tieke Track (whilst enjoying a 'Tuatara hunt').  Simon took the remaining team out to the Trig point and then descended down hill on a woolly 'seek and destroy' mission. Threw in a few preflowering moth plants for good measure.  An Ocean Beach loading on the return taxis allowed for a beach clean and a breakaway 'gang of four' who went for a well earned swim.  Beautiful sunny late spring blustery day on the jewel of the Gulf.  Plenty of pictures on Instagram.  
PS: we all went for a 'deep paddle' at Torpedo Bay on our safe return.
Simon Sheen
Friday 22 November NZ Sailing Trust 
NZ Sailing Trust got their Christmas function in early with a visit to the island.  16 members and the crew of Lion NZ sailed out on a gentle SW breeze at almost swimming pace.  We dropped anchor in Ocean Bay and headed in by tender (other than two swimmers).  Half the team did a big beach clean with the rest weeding opposite the Tieke track with Josh and Steph, the summer weeders.  BBQ was on Ocean Beach (now clean) sheltered from the building SW breeze.  The EcoQuest team finished their week on the island leaving from the block by taxi, and struggling to get going against the wind and tide.  We packed up and drifted onto the Lion and sauntered around the headland to be met full on by a SW blast.  Sir Peter would have enjoyed the tacking manoeuvres and near 40 degree boat angle as we roared back home - an absolute thrill for the author and not quite how the Redboat does it.
Now I understand why Sir Thomas Lipton was so keen.
Simon Sheen