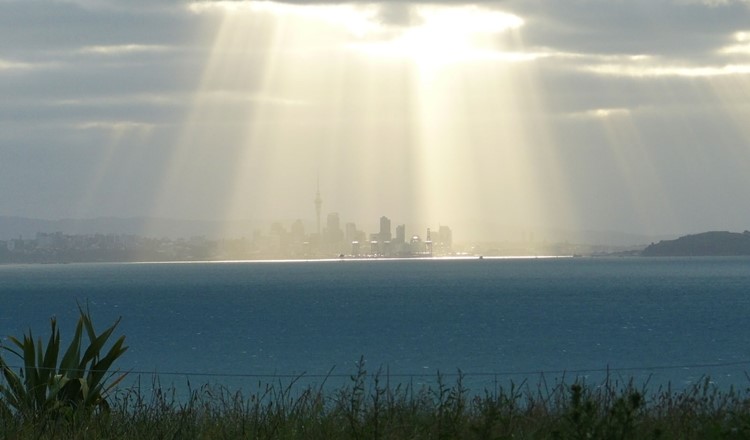 November 2020 Newsletter
During November there were 4 trips to Motuihe with a total of 91 volunteers, 25 of whom were our regular leaders and 66 adult volunteers. 
The next volunteer days are: 
We have water taxis booked for the following dates with the main task being weeding over the summer. These are provisional dates and may change. If you are interested in joining any of these trips and are prepared to do weeding, email Fiona on info@motuihe.org.nz. 
December 13, January 10, January 24, February 14, February 28, March 14, March 28. 
Kiosk Volunteers Needed
Our kiosk operates from 26 December through to Waitangi weekend  6/7 February and then we try to have it open on the weekends up to Easter. Because of the transport difficulties we really prefer people to commit to a weekend, or a mid week going out on the DoC boat on the Friday and back on the DoC boat on the Monday. The accommodation is in the Woolshed. If you are new, we will try to pair you with an experienced operator. If you think you could contribute to the Motuihe project in this way please email Fiona on info@motuihe.org.nz. 
Sea Shuttles have a new boat
Steve Latham of Auckland Sea Shuttles has doubled his fleet by investing in a second boat. Wairua is an aluminium catamaran and can do 30 knots. We went from Okahu Bay to the block on Motuihe in 20 minutes! Whether you travel in the smaller boat or the new boat the fare for volunteers will remain the same. $25 return. 
Action at the pond
The paradise ducks have managed to protect their 3 ducklings from the black backed gulls, pukekos and hawks. The ducklings have grown considerably in the last 2 months. In the background is the water lily like plant that grows on the pond. It now has lovely white delicate flowers. Anyone know the name of this plant? Is it a problem plant?

Motuihe Trust Chairman's Annual Report (summary)
For year ending 30 June 2020
John acknowledged that it is has been a challenging year for the restoration project on Motuihe Island. Not only the closure of the wharf and house but also the instruction not to plant from DoC and the shutdowns because of the global pandemic. John thanked the many volunteers for their determination to at least maintain the achievements to date. He particularly thanked Lois Badham for her continued chairmanship of the Operations Group.
John reported that there is some movement on the repair of the wharf and hopefully it will reopen to the public next year. He acknowledged the improvements to tracks and in particular the work being done on a self-guiding app. The Trust is looking forward to a successful planting season next year with the emphasis on infill planting following the training of leaders in identifying accidental discovery heritage sites. The nursery, organized by Phil Francis and Jill Bishop is full of plants ready for next year. Weed control is a continuing problem but mothplant and rhamnus have been reduced to almost manageable numbers. However there was a noticeable increase in large woolly nightshade and gorse.
The Kiosk was manned by volunteers from Boxing Day to Waitangi Day and every weekend through to Easter. It is estimated that 5,000 people visited the kiosk over the summer. Stuart MacIntosh did an amazing job managing the kiosk despite there being no ferries.
Funding from Foundation North, Department of Conservation and Auckland City Council has enabled the project to continue. Without this funding the Trust would be unable to operate at anywhere near the current level of activity. Six new trail cameras have been purchased which give high res images. Ten volunteers have been trained to keep our camera grid maintained which reassures us that there have been no pest incursions and that the kiwis, penguins and fluttering shearwaters are breeding and looking healthy. They also provided evidence of visits from a spotless crake and pateke ducks.
Operations Group Report
Lois was able to identify 29 different significant achievements from this group including:
Tieke Track Maintenance
20 year celebration
Health and Safety plan produced for DoC to enable water taxi trips under Covid restrictions
Weeding emphasis on woolly nightshade
Accommodation set up in the wool shed
Heritage site review and training
and much, much more
Looking to the future, attracting and retaining young motivated people as volunteers and also training group leaders will be a major focus.
Kiwi call count survey
The listening team of 17 volunteers plus 4 newbies concentrated their 4 listening nights during June and July. 52 hours of listening across 7 stations hearing a total of 104 kiwi calls. The trend since the monitoring began in 2017 is for increasing calls.
Reptile Monitoring survey
This project involves two very busy weekends in November and December. 14 volunteers plus 5 new people have been trained and the grid is ready for baiting and data collection in December.
Wetapunga
Wetapunga were released by Zoo staff during the corona virus lockdown. This is the final step in a programme to add genetic diversity in a range of habitats to ensure the survival of this endangered animal. The official release of further wetapunga is on December 2.
Website
The website has been upgraded and is constantly being updated.

Thanks to all the trustees and volunteers for their dedication and commitment to a great conservation programme. The last 12 months have not been easy for the team but the plants and animals keep on flourishing.
John Laurence
Chairman
November 2020

AGM of Motuihe Trust 2020
The accounts are in good shape mainly due to money not being spent on planting and far less volunteers being able to access the island. The board accepted the resignation of Simon Sheen who has been and hopefully will continue to be a passionate supporter of Motuihe Island.
The new board of Trustees is:
John Laurence                  Chair
Michael Wood                   Secretary
Mark Spooner                   Treasurer
Peter Whitmore
Julie Thomson
Stuart MacIntosh
Matt Baber
Michele Corso
Matt Even
Jon Hind
Max Smitheram
Caleb Hamilton, Senior Ranger, Heritage and Visitor with DoC  was our guest speaker at the AGM. Caleb spoke about the importance of connections and relationships when considering heritage especially with Iwi. Something I don't think anyone in the room knew, was how special the water tower is. Apparently it is unique, being the only salt water tower in the whole country. Also he believes that there are more than 3 pa sites and the sites we know about are probably bigger than previously thought. Thanks Caleb for a very interesting talk.
TRIP REPORTS
12 November mid week trip on private boat
Tom Mansell, Auckland Council Sustainable Outcomes Programme Manager kindly put together a group of 12 environmentally committed volunteers.  We went out on Tom's 12m yacht from Bayswater and Okahu (where we picked up Graham) for an Ocean Beach landing.  The whole team weeded south of Taraire bush and beyond the 'paper clip'. Plenty of woolies and not a few moth were dealt to.
There was an unusual scene on the ridge track when we were greeted by a beautiful black Labrador called Tui.  We later met his brother, Max, down at the nursery. Fear not; this was a very rare occasion when dogs are welcome given the siblings are DoC registered 'cat dogs'.  Their owners happily confirmed a nil return. The dogs were under the close control of their DoC registered owners as dogs are not permitted on Motuihe. 
We all enjoyed an excellent feed on Tom's boat where there was, in effect, a sustainability/environmental seminar given the array of gulf experts, water engineers, planning professionals and others.  A gathering of influencers who clearly care greatly for the island, the gulf 

and the wider environment

.  An inspirational, and highly productive, day. 


Simon Sheen
Water Taxi trip Sunday 15 November
13 volunteers tested the new water taxi and found the speed exhilarating. The focus was on weeding and the woolies took a beating down on Ohinerau. We welcomed 4 new volunteers:
In addition to the weeding Hazel and Bernard cut back flax overhanging the Tieke track, John serviced the tractor and drove it around the tracks as they were fast disappearing under the long grass. Fiona painted the new shower. A lovely sunny day with lots of tasks achieved. Thanks everyone. 
Weeding might be hard work, but it is very rewarding as you can see from this happy group of weeders. Tyson, Varum, Katie, Jacqui, Glenn, Jill. Photo taken by Lois Badham
Dreamweaver trip Wednesday 18 November
We had an enthusiastic team of 55 on the Dreamweaver from AJ Park, Xero, BNZ, Jarden and a few hardy individuals. Patrick, the Ranger, was on hand to transport gear to the nursery after a block tender landing.  A day of weeding with various groups hitting specific areas: Jill and Lois led one team with Graham and Mike another around the 'paperclip' - V Luckner - Taraire areas.  Many a woolly is no longer in existence.  Simon took a team moth hunting around the Tieke track / extension track area - an alarming moth scene and was joined by JB Were reinforcements who came under their own steam. Liz ran her guided walk option after helping a number of regulars in the nursery, which is looking well ordered and watered.  Thank you to Claire, Lucy, Frances, Suzanne, Jenny, Shona, Jane, Wes, Caroline and the weed leaders.  Good fun productive day.
Simon Sheen
Sunday 29 November Water Taxi Trip 
Despite a worrying wind and rain forecast, 11 hardy volunteers set out for Motuihe where we were met by Bella who is now installed as one of the two summer contractors.. A variety of jobs were undertaken. Lois and Mike did a weed survey, Jackie and Patsy tramped around the island in the rain changing camera cards and batteries, Julie prepared for the wetapunga release, Phil assisted by Diana, Jocelyn and Bella in the nursery saved 68 pingao, harvested kakabeak seed,  prepared 5 trays of kowhai seeds and repotted 62 kanukas, Margaret painted the new shower and Paul with the assistance of Fiona, built and installed a door on the shower and connected up the waste pipe. A busy day with lots achieved despite the weather. Rough trip home through Motuihe channel. Thanks everyone for your hard work in trying weather conditions.
Paul Taylor with the completed shower door.