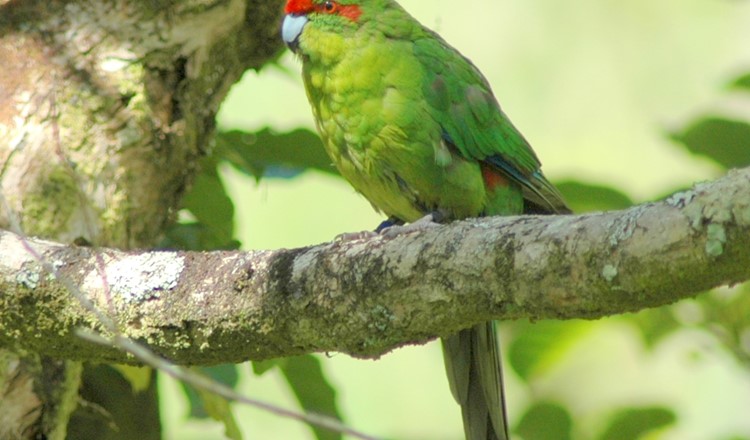 November 2021 Newsletter
Volunteer trips
During November there was one volunteer trip to Motuihe with 20 people all our regular leaders. 

The next volunteer days are: 
Sundays January 9th and 23th, February 6th.Contact Fiona on info@motuihe.org.nz.
Fridays 3rd and 10th December. Contact Simon on volunteermotuihe@gmail.com

The Red Boats Motuihe service starts again
From 28 December through to mid to late January (depending on patronage) The Red Boats with run a daily service to Motuihe from Westhaven. The details are on their website: Passengers will need a vax certificate and must wear a mask while on the ferry. 
https://www.theredboats.co.nz/cruises/motuihe-island-ferry/

Would you like to help in the Kiosk?
If you are not on the kiosk roster but would like to join, please email Fiona on info@motuihe.org.nz. We give training, the first training session will be on the evening of 8 December via zoom, 7.30 for about 45 minutes. Most people really enjoy kiosk duty. It is a time to chat to people about the project and sell them some ice creams. It does usually involve a full weekend. We open the kiosk on Boxing Day and run through to Easter. Mostly just on weekends. The transport is difficult and may involve you going out on a Friday and returning on a Monday if using the DoC boat. The accommodation is the wool shed and you need to bring your own food. The kiosk is a very positive part of the project and it raises money for the continuation of the conservation work. Have a think about it and talk to family or friends. Get back to Fiona if you think you would like to give it a go. 
We are expecting a bumper season this year as many Aucklanders may not wish to go too far from home. On Saturday 20th 200 boats were observed in Wharf Bay. 

Treesthatcount total 2021
I was surprised when I added up the total trees we planted this year that qualify for the treesthatcount project, that we had planted 2,037 despite all the lock downs. Last year we didn't plant any so we are gaining!

Invasive New Zealand Native Plants
At some time I am sure we have all tutted while reading of how often exotic plants, usually escapees from farm and garden, end up threatening New Zealand's native species. On Motuihe weeding teams work to eliminate moth plant (Araujia sericifolis), woolly nightshade (Solanum mauritianum) and buckthorn (Rhamnus alaternus).
Have you ever thought about the reverse situation, where New Zealand natives head off on their O.E. only to outstay their welcome.  There is quite a rogues gallery of species, all of which can be found on Motuihe.
Karaka (Corynocarpus laevigatus).  One hundred years ago, in Kauai, Hawaii, karaka seed was dropped from aircraft as part of a reforestation programme.  Over time karaka teamed up with pest plants that are familiar to us-- banana passion fruit, erigeron daisies and lantana ---to smother the sandalwood heau (Exocarpos luteolus). Just eight populations of heau remain with the total global number being just 39. Well done karaka
New Zealand Flax / Harekeke (Phormium tenax). Now here is a thug. As early as 1851 NZ flax was reported to be thriving on the remote South Atlantic islands Tristan da Cunha and St Helena.  St Helena, the island on which Napoleon had died in exile in 1821, established a rope industry using the flax. The enterprise waxed and waned until the mid 1960s. When the factories finally ceased operating the spread of the flax didn't.

The list of rogues continues: Ngaio  (Myoporum laetum) in Southern California, manuka (Leptosporum scoparium) and kanuka (Kunzea ericoides) on Hawaii and cabbage tree / Ti kouka ( Cordyline australis) in the redwoods of Northern California. Poroporo ( Solanum laciniatum), karo (Pittosporum crassifolium), taupata (Coprosma repens) and ake ake (Dodonaea viscosa) they are all up there.
Australia does not escape. Taupata  invades coastal habitats. Carex spp(C. flagellifera and C. testaceae) were planted in Tasmania for their soil binding and amentity properties. Like the NZ flax it just will not stop.
Then there is Pohutukawa (Metrosideros excelsa). In San Francisco over 5000 were planted as street trees. Now the roots of those trees are invading the sewer and storm water lines.
In the Western Cape Province of South Africa Pohutukawa, with its fine seed, is spreading across the Fynbos--70,000 ha of delicate shrub land. The pohutukawa has teamed up with other exotics—wattles, hakea and pines. All of them introduced to stabilize the sand dunes.
So when I see weeding teams on Motuihe set off to deal to the moth plant, woolly nightshade and rhamnus and save the island I wonder if they should not turn their attention to the NZ natives. Eliminate those and we might save the planet. Well the Pacific rim at least.
Phil Francis

Staffing/DoC news
DoC has appointed a summer ranger. Athow Santamaria will be on the island from 29th November to assist Patrick. He has previously been on Little Barrier, Tiritiri Matangi and Nelson Lakes so he is experienced and has good skills. Please make him welcome when you see him around the island. Also, the Trust has appointed two summer contractors, Tania and Mariana who will be living in the wool shed over the summer and carrying out weeding and other work.
DoC are undergoing scoping work on the water tower to find out what needs to be done to preserve it.
The boat ramp repair work will start in January. 

Kauri Dieback
Kauri Dieback cleaning stations are going to be installed by DoC at both ends of the Tieke track to protect some kauri that have been planted near the track. DoC has suggested that we be very careful when planting kauri to plant them well away from tracks.

Julie Thomson sent me the following:
Forest and Bird have recently posted the work produced by Paul White (writer) and Peter Gilderdale (artist) to coincide with COP26. Peter and Paul joined a Sunday Red Boat trip back in June and we trekked through the Tieke track and checked some trial trakka tunnels for wetapunga prints down in disaster gully.
You can check their work on:
http://www.26project.org.uk/26habitats
for  "Motuihe (A Story of New Zealand)"  by Paul White
Scroll down to "Offshore Island" and click on the round picture of footprints.

Bellbirds in Auckland
You may have seen the item on Seven sharp about Bellbirds being heard in Auckland after 100 years of their absence. The question is, are they the descendants of the 50 bellbirds that were released on Motuihe in 2010 but most of them flew away. An intriguing thought!
http://www.1news.co.nz/2021/11/16/native-bird-spotted-in-auckland-for-first-time-in-100-years/

Motutapu
A stoat has been caught on Motutapu, hopefully the only one. They will keep checking to make sure there are no more. 

Island Transport
I am working on a new page in the heritage section of our website which Lois kindly set up for me. I am adding information about the ferries and barges that have serviced Motuihe over the years. If anyone has information that might be relevant, I would be keen to hear from you at info@ motuihe.org.nz.
Baroona
This lovely old lady was built in 1904 and demolished in 2009. She was transformed from a fishing trawler to a 2 deck ferry in 1933 when owned by George Niccol. She was used for a service to Motuihe, Ostend and Surfdale.(Waiheke coast facing Howick). I have found a 1937 timetable for Baroona and over the summer her service was extended to all the little bays along the eastern end of Waiheke eg Orapiu and Cowes and then across to Ponui Island. Very extensive and daily. In 1965 she was sold to the North Shore ferry company and retired in 1989 when she was sold to the Baroona Trust. Eventually she ended up as a Jolly Roger Restaurant at the side of Great South Road in South Auckland before finally being demolished. 
Fiona Alexander


TRIP REPORTS
Dreamweaver trip Friday 19 November
Due to the generosity of our friends on dreamweavercharters.co.nz, 20 Motuihe leaders were able to get out to the island to attend to the essential jobs that have been waiting for over 3 months. Julie and Jackie led a group changing the batteries and cards in cameras, Bella led a group preparing for the invertebrates survey, Hazel tidied the kiosk amongst other jobs, Phil led the nursery work with 192 Manuka and 21 Pingao potted up, Brian worked on the plastic house reconstruction, Simon and Graham dealt to the moth plant in the area Gulf side of the pond between Snapper and Calypso, Jill and Liz led the Tieke track maintenance and Fiona dealt to the spiders in the woolshed toilet. It was wonderful to be back on the island again. Our last trip was on the 23 July. There seemed to be more birdsong, maybe the birds had missed us and were welcoming us back. The weather was great and we were treated to a close up look at the leopard seal in Westhaven on our return. . 

Ocean Beach looked a beautiful as ever with Dreamweaver in the middle (photo by Hazel)

Four Pateke ducks on the pond. We missed the breeding season so don't know if these are this year's chicks. (photo Rosey Buchan)

To visit Motuihe and explore its beaches, bush and heritage contact The Red Boats directly on:
https://www.theredboats.co.nz/cruises/motuihe-island-ferry

UNDER THE RED TRAFFIC LIGHT RESTRICTIONS, VOLUNTEERS MUST HAVE A VAX CERTIFICATE AND WEAR A MASK ON THE FERRY. 

Volunteering Information
To volunteer for a Sunday trip you need to do two things. Firstly register with the Trust by emailing Fiona at info@motuihe.org.nz. Secondly, after receiving your email, Fiona will send you the information to book and pay for your ferry trip with The Red Boats. Please book and pay as early as possible as The Red Boats require 30 passengers for a trip to go ahead. The ferry leaves Z pier Westhaven Marina at 9 am and Motuihe wharf 4 pm. 
Mid Week Trips
To book email Simon Sheen on Volunteermotuihe@gmail.com
Usually, a large group charters the vessel Dreamweaver and others join if space allows. The dates are very flexible. This is a great way for businesses to reward their staff with a day out and at the same time do something very real for the environment.