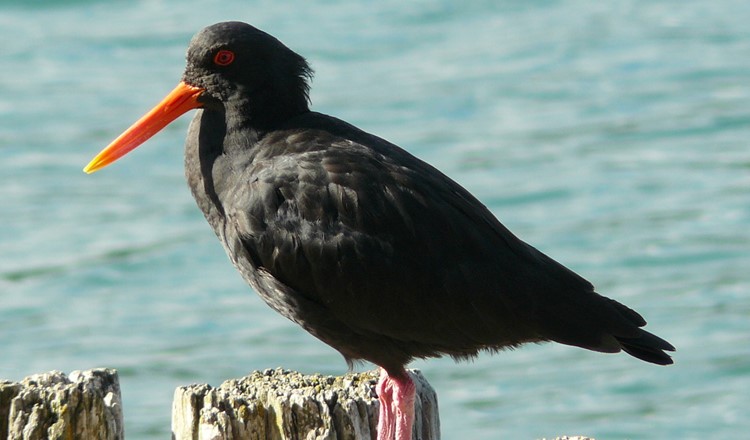 October 2022 Newsletter
During October there were 3 volunteer trips to Motuihe. 101 volunteers were involved and this number included 2 secondary school students. 25 Trust leaders supervised the groups.

The next volunteer days are: 
Sunday trips November 6 and 20, December 4
Contact Fiona on info@motuihe.org.nz
Midweek November 4, 11, 18, 25 and December 2 and 9. 
Contact Simon on volunteermotuihe@gmail.com

Kiosk Roster
Yes it is that time of the year again to start thinking about operating the kiosk over the summer. Our goal is to have the kiosk open from Boxing Day through to Auckland Anniversary then weekends only through to Easter. Our main form of transport is the Red Boats but there are some gaps in their schedule so we will have to find some alternatives for those days. For volunteers who have not done the kiosk before and as a refresher for previous operators, we have an on line training session planned for Thursday 13 December at 7 pm. Also we are going to ask our regulars if they would take on an apprentice operator for a day to show them the ropes. Mostly the operators would go out for a day but some prefer to stay overnight. The accommodation is the woolshed. At this stage we are just asking for everyone to think about their availability for volunteering for this very pleasant aspect of Motuihe Island, selling ice creams to happy people and spreading the word about the restoration project. 

Trees that Count
Trees that Count is a nation wide initiative started in 2016 to encourage the planting of native trees in every area of Aotearoa/New Zealand.
The goal is to plant one billion trees by 2028.
In summary, a "tree" must be:

indigenous to New Zealand,

a species that has the potential to reach a minimum height of 5 metres at maturity,

deliberately planted (not counted through natural regeneration),

planted with the intention of being maintained  protected until maturity.
So far over 42 million trees have been planted and counted as part of the Trees that Count project.
On Motuihe this year we have contributed 1,792 trees. I have listed the species with the highest number first to the lowest number.
Kahikatea, Puriri, Kohekohe, Taraire, Kowhai, Manuka, Akeake, Tawapou, Mahoe, Nikau, Koromiko, Pohutakawa, Cabbage, Rewarewa, Kawakawa, Karaka, Putaputaweta.
As you can see, a good mix of species to restore the island to its pre human forest canopy.
Since 2016 we have contributed 25,492 trees planted to the Trees that Count project.

Fluttering Shearwaters
John was part of the Dreamweaver trip on 18 October and he checked out the Shearwater nesting boxes. Five nests. Great news!. Of course you all know to keep well away from the nesting boxes. We do not want to frighten them off.

TRIP REPORTS

Friday 7 October Dreamweaver
Cold, wet and windy weather all week surely meant the 35 volunteers and 9 Trust supervisors could't expect calm, dry, sunny and eventually warm conditions....but that's what we got. Teams from Google, Auckland Council and Classic Developments spent an enjoyable and productive day in the nursery and weeding.  Phil, Jill, aided by Isla, and Dina led the nursery work which included pricking out 33 Karaka, 21 Taraire and 56 Tawapou, the nursery now looks in excellent condition, well ordered and weeds under control. 
Colin, Graeme, Maarten and Peter led a weeding team in the area between Von Luckner bush and Taraire bush.  The paddock off the top track  that slopes down to the beach was cleared of woolies, and the odd moth, with the team taking the opportunity, when heading back, to clear a few more on the approach to the nursery. Liz had the hardest job looking after a couple of 'Young Pioneer' volunteers and did it with a smile. 
As the weather became positively summeresque everyone enjoyed the beaches, did the traditional beach clean before gliding back on the Dreamweaver safe and sound.
Simon Sheen

Sunday 16 October The Red Boat
20 volunteers and 9 leaders set off on this windy but fine day. Although the planting season is over, plenty of work was achieved with maintenance of the Tieke track, weeding and preparing trees for next year. Julie and Jacqui led the weeders finding some huge Rhamnus plants north of the pump track plus some woolies. A big effort went into maintaining the surface and drains on the Tieke track and in the nursery Phil had his crew tidy up and rebag 114 Tawapou and 209 Kohekohe. A solid, productive day with a happy crew. Thanks everyone.


Nicholas Hurdle and Henry Morgan bring back the bags of Rhamnus berries.

Tuesday 18 October Dreamweaver
The annual Inzide volunteer day never disappoints.  They shut their shop 'for good' and 53 glided across on the Dreamweaver to enjoy a sunny productive day.  No Inzide trip can pass without mention of the catering; quality and quantity both top draw.  Phil took full advantage. He, Jill and Dina organised the shifting of canopy species to B Block, thus freeing up the toilet block area.  The team pricked out 95 karaka and placed them in the shade house. The pingao was checked for weeds and then fertilised.  Lois led a track pruning team doing great work towards Snapper.  Colin, Simon, Graeme and David took a weeding team between VL and Taraire Bushes; plenty of wooly action. The whole Inzide group 'took luncheon' on the Dreamweaver and then did a beach clean with a couple helping with a weeding effort at the far end of the campsite.  The trip back mostly involved eating and responsible drinking.  Looking forward to next year already.
Simon Sheen
Tuesday was mainly a day of moving canopy and shore plants from the toilet block to B block. Now the toilet block has nothing except unwanted flax. The irrigation was turned off in the toilet block.
 We did prick out 95 karaka and place them in the shade house. The pingao was checked for weeds and then fertilised.
 The rest of the time was spent shifting as I said and disposing of soil in all the empty bags.
 Phil Francis



Inzide volunteers working hard to sort plants in the nursery. (photo by Simon)




Beach clean up in progress. (photo by Simon)