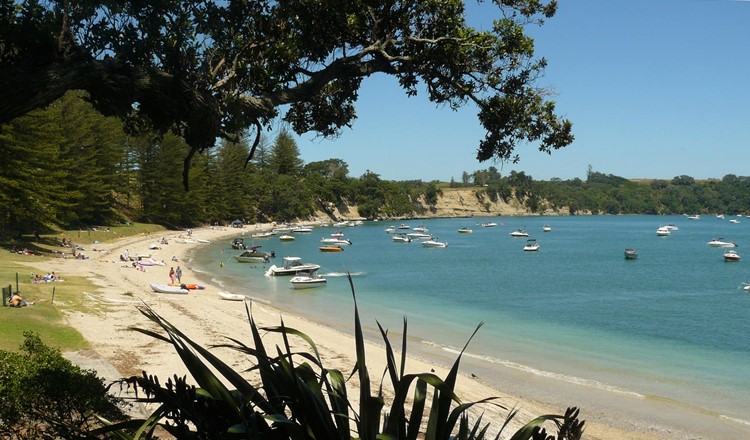 Visiting Motuihe Island
Motuihe Island / Te Motu-a-Ihenga
This wonderful island, 30 minutes ferry trip from downtown Auckland, has some of the best sandy beaches in the Hauraki Gulf. Clear waters, sheltered anchorages, and visitor facilities make it a popular destination for day visits and camping holidays. Walk around the island's coastline at low tide, where rocky platforms and fascinating rock pools can be explored or alternatively stroll along sandy beaches, or through the restored native bush.  Visitors are able to enjoy wide views of the Hauraki Gulf and nearby islands, and visit relics of the island's varied history. Make sure you check the tides before you leave the Isthmus area. The easiest route is to walk the south coast first.
Important Note:  Dogs, cats and other domestic animals are prohibited from the beaches and land on Motuihe Island. (Department of Conservation)
Bush, Birds & Beach - Summer 2021-22
Official Video Tour Guide for Motuihe Island, featuring interactive maps, 360 degree views, text and video stories.

This guide showcases authentic video stories for Motuihe Island, contains:

- Videos of the island's rich history, including restored native bush, our native creatures and birds.
- Map of the island, Tieke Track and more.
- My Saved Videos feature allow you to download content before your visit, to save on mobile data.

Developed by Motuihe Trust and Discover NZ Tourism.
To open the Motuihe Video Tour Guide users will need to download the free App from the Apple store or Google Play. Type in "Motuihe" in the Search bar. The app showing the Motuihe logo should appear. Click on the app, install and then open.
Outdoor bush walk on tracks (approximately 2.5hours). Reasonable walking fitness required. Please pack an additional plastic bag for your rubbish which you must take home with you.
Toilet Block: 
Please note the only toilet facilities are at the Isthmus area and should be used before exploring the island.  There are no toilet facilities available around the rest of the island.  Please be respectful to the island, island workers, volunteers and its taonga in this regard.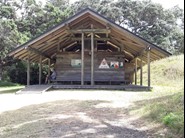 Food/Drink/Apparel:
The Trust operates a kiosk over the summer for the sale of coffee, tea, water, ice creams and limited supply of apparel.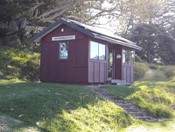 What to Bring:
Please bring your lunch, water and sturdy footwear. Remember to bring suitable clothing for the weather conditions on the day – swimwear, towel, sunblock, hat, suitable flat footwear, raincoat, camera and binoculars.  If you require medication, i.e. EpiPen, Antihistamine, please bring this with you.  
| | |
| --- | --- |
|    |      |
| (X - Above footwear unsuitable)  |  (Above footwear suitable) |
Care Required:
When walking the grass tracks, please take care due to uneven ground. Planted areas were used as a dry stock farm as late as 2005.
Rubbish:
There is no rubbish collection on the island. Please take your rubbish home with you.
Emergency:
In the event of a medical emergency which would require a helicopter evacuation, please also advise the DOC Ranger (Mobile Ph 0274-372576) to ensure the landing area is clear and safe for all concerned
An AED is available at the Isthmus Toilet Block.  Please follow instructions on the cabinet

Safety Information
Some parts of the island are potentially dangerous. There are unfenced clifftops, where extreme care is needed, especially with children. When walking the tracks, care must be taken with uneven ground. Please read the attached link containing important health and safety messages.