Reptile Monitoring
After initial volunteer training undertaken 3 December 2017, a pilot Gecko survey was completed in February 2018.
Annual surveys are now completed by volunteers around January to ascertain the changes taking place with translocated Pacific Geckos, Raukawa Geckos and Duvaucel Geckos.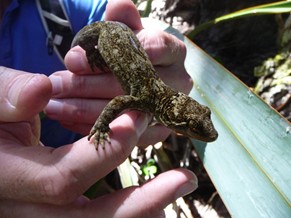 Photo: Courtesy of Louise Cotterall. Expert reptile handler, Matt Baber
Note: Our volunteer reptile monitoring team do not handle the lizards.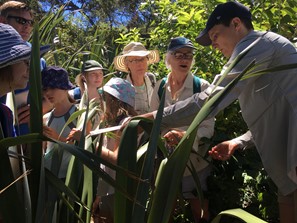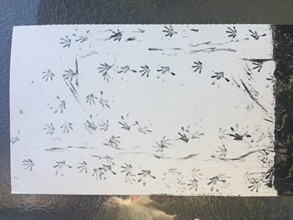 Keen volunteers training (Image 1), Baited card from Tracking Tunnel (Image 2)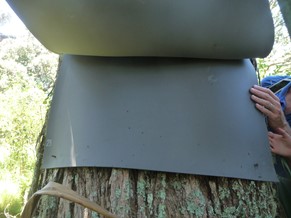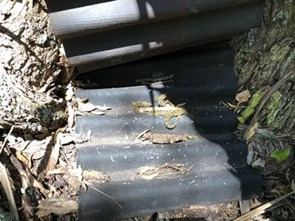 CFC (Image 1), ACO (Image 2)
Results for Pilot Survey
| | | |
| --- | --- | --- |
| Site | Prints in tunnels | ACOs |
| 0001 | Pacific | 0 |
| 0002 | Duvaucel, skink | 0 |
| 0003 | Duvaucel | 0 |
| 0009 | Duvaucel | 0 |
| 0010 | Duvaucel, Pacific, skink | 1 Juv Duvaucel |
| 0011 | Duvaucel, Pacific | 4 Duvaucel |
| 0012 | Pacific | 1 Pacific |
| 0025 | Skink | 0 |
| 0027 | 0 | 0 |
| 0028 | Duvaucel, Skink | 0 |
| 0029 | 0 | 0 |
| T004 | Pacific | n/a |
 Link to:  Motuihe Island Gecko Monitoring Field Guide - Copy.pdf