Fungi Citizen Science Project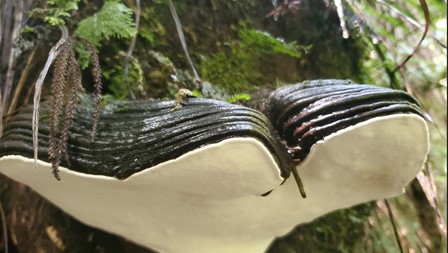 Photos:  Courtesy of Bella Burgess
The Motuihe Trust has launched a citizen science iNaturalist project to better get to know the motu's fungi and we would love you to be part of it!
Fungi play important roles in the natural world. They help break down dead matter into nutrients that can be recycled back into the soil. They often have special relationships with plants and can help their roots access water and minerals in the soil, fight off disease and even transmit chemical signals be
tween plants. Some fungi can also cause illness in plants (for example myrtle rust on pōhutukawa).
Not much is known about fungi, compared to plants and animals. We don't even know how many species there are native to Aotearoa New Zealand! It is estimated that around 1/3 of our fungi have not even been discovered yet. This is why we want to do our bit to try and find out more about the fungi on Motuihe. Anyone can take part in this project and help be part of cutting-edge science.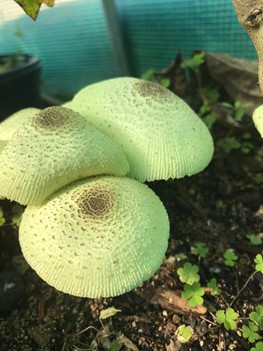 The tool that we are using for this project is the citizen science app iNaturalist. This is a world-wide online tool used by scientists and the public to better identify, learn about and map animals, plants, fungi and all other living things. It is free to use and the New Zealand version of the app can be downloaded here.
We encourage anyone visiting Motuihe to help us with our project by using iNaturalist to record any fungi (including mushrooms, mould, lichens, rusts) that you see on the island. Simply take a photo of the fungi and upload it to the app for identification. If you have location services activated on your phone then the location of the fungi should automatically be recorded, if not you can manually drop a pin on the location of your observation. Scientists will then help identify what you have seen.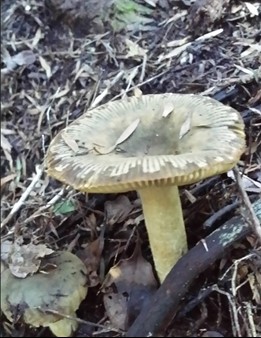 To be able to more easily identify which species of fungi you have seen it is important that you take good photos. This doesn't mean you need a flash camera, just follow these simple steps:
Make sure your photos are in focus

Make sure you include something in the image to give an idea of scale. A coin, pen or library card works well. Don't use bank cards as the images are publicly visible.

Make sure you take photos of the fungi showing all of its parts. Depending what you see this could mean the top, the underside of the cap, the stem, where the stem meets the ground / wood.

If you can, it is helpful to add a few notes with your identification saying what the fungi was growing on or near. Eg growing under manuka tree, or growing on pōhutukawa leaf. Even saying if it is growing on living or dead wood, or out of the ground can be helpful.

Try and record fresh, healthy-looking specimens. It is not always possible to identify fungi once they get old and battered.

If you see a group of fungi that all look like the same species try and get photos that include a range of ages and sizes.

The base of fungi can be helpful for identification. If you can gently dig the bottom of the fungi out of the ground to show its 'root' then include a photo of this too.